Selena Maitreya Announces Free Training Teleseminar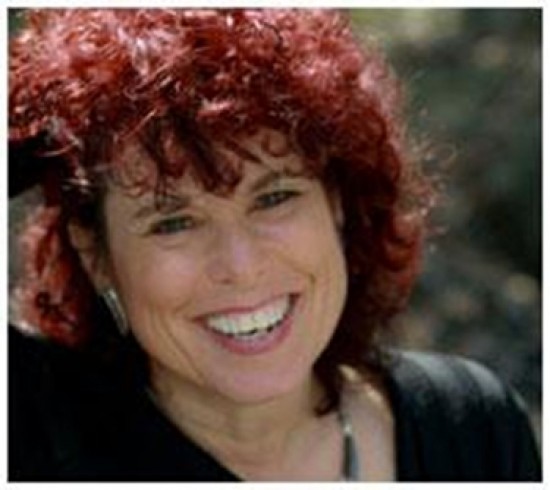 On 5th December, professional photography consultant Selena Maitreya is offering a one-hour free telesmeinar, entitled 'Selling From The Heart: Make 2012 Your Best Year'. Highlights include determining the best use of your time, learning how to use portfolio tests as marketing tools, discovering how you can access your own personal spiritual tools and learning how to determine which parts of your photography business need your immediate attention. Note that this training has limited phone lines - you are advised to pre-register at the website below.
Website: SelinaMaitreya.com
Press Release
30 Year Professional Photography Consultant, Selina Maitreya, Reveals Her Top Business Building Secrets During a Free Training Teleseminar
   
Most photographers wait until the year begins before they do their yearlong planning if they do it all. But that is way too late. Master Consultant Selina Maitreya invites photographers to, "Plan now with me as your guide."  On December 5, 2011, Ms. Mastery is offering a 1 hour free telesmeinar where she will share with photographers all the steps needed in order to have a thriving business in 2012.

"In the 30 plus years I've been consulting with professional photographers I have clearly identified what makes some photographers wildly successful while others struggle to get by," shares Ms. Maitreya, "It comes down to a few simple distinctions. Because I know how important these distinctions are I am offering a onetime FREE teleseminar where I will reveal exactly what they are."

Selling From The Heart: MAKE 2012 YOUR BEST YEAR!  is a free teleseminar training to those who pre-register at http://selinamaitreya.com/teleseminar/ .  This training has limited phone lines.  Interested parties are encouraged to register early.

Teleseminar Highlights:
•    Determine the best use of your time (knowing this can catapult your client base and revenues)
•    Learn how to use portfolio tests as marketing tools
•    Discover how you can access your own personal spiritual tools, help that successful photographers use every day
•    Learn how puting your attention on your intention grows your business and you profit

Selina Maitreya will also share:
•    How to determine which parts of your businesses need your immediate attention
•    What areas you will review in order to set goals or 2012
•    How you should be spending your time, where you are wasting time and how to say no to time sucking activities
•    How to use your portfolio to build (test shoots) as a marketing tool
•    Doing good and doing good business: How pro bono accounts can be your new marketing tool…

About Selina Maitreya
Selina Maitreya has been a highly regarded consultant to commercial photographers for the last 30 years. Working one on one with clients her advice has benefited hundreds of photographers internationally.

In addition to lecturing over 100 times by invitation from APA, ASMP and CAPIC, Selina has been interviewed for articles in The British Journal of Photography, VISION (OOTY INDIA) PDN, PICTURE and HOW magazine. In addition Selina has authored articles that have appeared in numerous industry trades publications.

Selina's best selling book, Portfolios That Sell was published in June 2003, and Oprah Winfrey's photo editor at O magazine Karen Frank called it a "must have for any pro photographer". Selina's latest book, How to Succeed in Commercial Photography continues to be sold world wide. The View From Here, Selina's 9 hour 12 chapter mP3 program, contains everything she knows about selling and marketing photography and has sold globally to great acclaim.

Clarion Call is Selina's latest learning tool for photographers. The first ever worldwide telesummit, Clarion Call brought together 21 top industry experts, Ms. Maitreya and over 3000 photographers from 7 countries around the globe.
---
Photo: Selina Maitreya (c) 2010 Susan Huszár
Your Comments