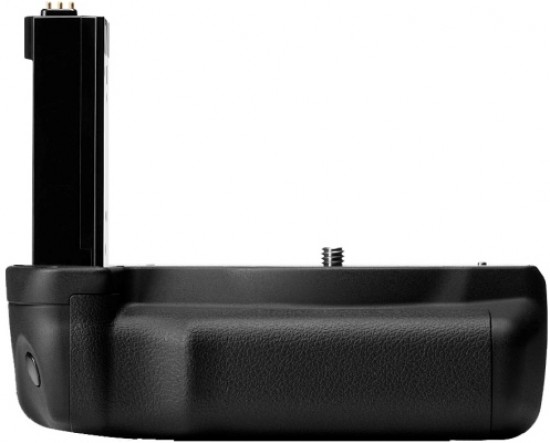 Sigma has just announced the release of the PG-31 power grip for the Sigma SD1 digital SLR camera. Measuring 156mmx72mmx77mm, the Sigma PG-31 vertical grip can accommodate up to two BP-21 lithium-ion batteries for extended battery life, and features a shutter release for easier shooting in portrait orientation. Availability is slated for January, SRP to be announced.
Sigma Press Release
PG-31 Power Grip

Power Grip specially designed for the Sigma SD1
The Sigma Corporation is pleased to announce the release of the PG-31 Power Grip, specially designed for Sigma's SD1 digital SLR, the camera that ensures high resolution and breathtaking image quality.
The PG-31 is a specially designed battery grip which upgrades the battery power of the SIGMA SD1 by holding two dedicated BP-21 battery packs. This caters for large-volume photography and photography in field.
The PG-31 also incorporates a shutter button and therefore becomes a grip for vertical photography when attached to the SD1, providing a more assured grip.
THE SPECIFICATIONS
Power Lithium-ion battery BP-21 (1 or 2)
Weight 300g (excluding battery)
Dimensions Width 156mm× Height 72mm× Depth 77mm
SRP TBA
Availability January 2012
Your Comments