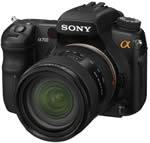 The Sony A700 DSLR camera is here. We now have the full press release and specifications for the A700. The Sony A700 will be available in a choice of different lens kits from mid-October 2007. Body only is $1400 / £999, with an 18-70mm f/3.5-5.6 lens for $1500 / £1099, and with a 16-105mm f/3.5-5.6 lens for $1900 £1349.   
All prices are inclusive of VAT. Here are the headline specs for the new Sony A700:
12.24 megapixel CMOS sensor
BIONZ image processor
11 point autofocus system
ISO 6400
5fps (for 17 shots in RAW mode)
1/8000th shutter speed
3 inch LCD screen (with 921,000 pixels)
Optional battery grip
Wireless Flash support
Both MemoryStick and CompactFlash cards supported
Sony Japan have published 3 sample images from the A700, all available as full-sized JPGs (and all taken at ISO 100 unfortunately).
Website: Sony Japan - Sony A700 Sample Images
Sony Europe Press Release
6th September 2007
TOUGH, RESPONSIVE a700 DELIVERS STUNNING NEXT-GENERATION PICTURE QUALITY… FROM SHOOTING TO VIEWING
·  Superb picture quality with newly developed Sony 12.24 effective megapixel Exmorä CMOS sensor and brand new high-speed BIONZä processor with RAW noise reduction
·  Ultra-responsive operation with fast, high-accuracy 11-point autofocus and 5fps continuous shooting
·  New 'Quick Navigation' function for instant access to camera settings
·  Rugged magnesium body with dust/moisture resistant seals
·  'PhotoTV HD' Full HD image display on new BRAVIA televisions
·  3-inch 921k dot photo-quality LCD screen and bright, highmagnification viewfinder
Sony today announces its newest addition to the a digital SLR camera system. Aimed at serious photo enthusiasts and semi-professionals, the a700 teams uncompromising performance and responsiveness with superlative HD image quality – from shooting to viewing.
In addition to its rugged build quality and pro-friendly features, the a700 redefines ease of use for such a highly-specified digital SLR camera.
Thanks to its intuitive new navigation system, camera settings can be adjusted in moments under the most exacting shooting conditions.
There's also an extensive new palette of customisation options and creative tools to help photographers take their passion to the next level.
Extraordinary next-generation imaging quality
Key to the superlative performance of the a700 is its all-new 12.24 effective megapixel Exmorä CMOS sensor. This new sensor utilises cultivated CCD imaging and original Column A/D conversion technologies to deliver high-speed and high picture quality. The latest-generation Sony semiconductors and advanced signal processing techniques ensure images with extraordinary clarity, sharpness and detailing plus rich, lifelike colours, tones and textures.
For the first time ever in a D-SLR camera, the advanced Exmorä CMOS sensor performs A/D conversion using dedicated convertors that are located close to each element array on the sensor itself. Analogue noise cancellation prior to A/D conversion is complemented by further on-chip noise reduction once signals have been digitised.
This results in digital signals that are exceptionally immune from external noise and interference that can seriously degrade analogue signals produced by other sensors.
Digital signals with reduced noise are then fed from the Exmorä sensor to the newly developed BIONZä processing engine where they are subjected to a further RAW noise reduction stage prior to compression and encoding.
With a maximum sensitivity of ISO 3200, the a700 can grab compelling sports/action shots, atmospheric interiors or relaxed portraits in any available light.
Super SteadyShot optical image stabilisation inside the camera body is compatible with the complete range of a-mount lenses. Anti-shake performance has been improved by up to half a stop over the entire focal length range. Equivalent correction now extends from 2.5 to 4 stops (depending on lens, camera settings and shooting conditions). This can drastically reduce the risk of blurred images in situations where a tripod and flash would normally be needed.
Responsive new centre dual cross 11-points autofocus
Responsive, high speed autofocus is a 'must have' for any serious photographer. With 11 focus points and 11 lines, the new centre dual cross sensor provides a major enhancement in AF performance under a wide range of real-world shooting conditions. High precision AF can be achieved at open aperture with lenses brighter than F2.8. In addition, lens drive control time has been shortened for object distance calculation and focus position.
An AF illuminator assists with fast, accurate autofocus in low light or with low contrast subjects.
Fast, intuitive navigation and convenient function control
A brilliantly simple new 'Quick Navi' interface assures fast, positive operation in high-pressure shooting situations when there's no time to fumble with function menus. Camera settings can be accessed instantly via the easy-to-use joystick and icons on the 3-inch photo-quality screen.
Selected parameters can be adjusted directly without the need to drill down into fiddly sub-menus.
For even greater convenience in the studio or on location, a global 'snapshot' of 28 camera settings can be stored in one of three user memories for instant recall. A dedicated Custom button can be assigned to frequently-needed functions such as file size and auto focus area select.
Built to deliver when it matters most
The a700 is engineered to meet the demands of discerning photoenthusiasts who require unfaltering performance in real-world shooting environments. Tough, durable magnesium alloy body panels are complemented by a reinforced aluminium alloy chassis. Weather-resistant silicon seals protect buttons and media card slots against dust and moisture. The camera's professional feel is underlined by a new shutter release sound and powerful AF drive motor that reduces noise and vibration while focusing.
The newly-developed high performance shutter unit is proven to withstand approximately 100,000 cycles. Maximum shutter speed is 1/8000 sec (1/250 flash sync speed or 1/200 with Super SteadyShot on) to freeze fast-moving action. A new high-power coreless motor and double-stopper anti-bounce mirror mechanism allows continuous shooting at up to 5 fps.
In JPEG Fine or Standard mode shooting is limited only by free media card capacity, while a single burst of up to 19 frames can be captured at 5 fps in RAW.
Easy to handle with optional vertical grip Lightning-fast performance is complemented by pro-style ergonomics to assist with sure handling in the studio or on assignment. Adding the optional VG-C70AM vertical grip gives relaxed, comfortable access to the ergonomically-positioned shutter release button in any shooting position.
The newly-developed M-Series InfoLITHIUM battery pack delivers up to 650 shots per charge (CIPA rating). Remaining battery power is displayed as a percentage on the display for an accurate indication of remaining power. The optional VG-C70AM grip can be fitted with a second battery.
Charge levels of both batteries (when fitted) are displayed separately on screen for unambiguous indication of remaining power.
Expanded creative options
Fourteen new 'Image Styles' – including 'Deep', 'Autumn', 'Vivid' and 'Landscape' – allow the instant creation of a wide range of moods.
Contrast, sharpness, zone matching and other parameters can then be customised further for fine-tuning of a chosen creative effect.
The enhanced D-range Optimiser (DRO) adjusts contrast and hue for beautifully-exposed results with backlit portraits and other tricky highcontrast scenes. Optimisation can be adjusted in five increments, while a new advanced bracketing mode captures the same scene at five different DRO settings to ensure the best possible results.
The addition of a new RAW compressed mode increases storage efficiency without sacrificing the flexibility of manipulating RAW image files. An 'Extra Fine' mode is now available for high quality JPEG files. A new 16:9 aspect ratio shooting mode is ideal for framing landscapes and other wide panoramic shots that can be viewed on a widescreen TV or HD-ready display.
Separate media slots are now offered for image storage on a choice of Memory Stick or CompactFlash media. The Memory Stick Duo Slot accepts Memory Stick Duo and Memory Stick PRO Duo, as well as the newly introduced Memory Stick PRO-HG Duo that supports high transfer speeds.
The CompactFlash slot conforms to the new high-speed 300x UDMA (Ultra Direct Memory Access) standard, allowing continuous image capture up to the limit of flash memory card in JPEG fine mode and standard mode*.
*Number of pictures possible to be taken depends on shooting conditions, specification of memory card and other factors.
'PhotoTV HD' picture mode enhances Full HD image display
It's easy to enjoy the finest quality High Definition images captured with the a700 while you're at home or assessing shots in the studio. The a700 includes a built-in HDMI output for connection to any HD-ready TV or display. Images are optimised for subtler, more natural colour and textures on the latest generation of Full HD BRAVIA televisions that support 'PhotoTV HD' - the Full HD TV photo viewing style recently announced by Sony.
PhotoTV HD offers a significant improvement over viewing still images on conventional TV sets that are optimised for moving video. It also controls image browsing, zoom, HD slideshows and other functions when the a700 is linked to an HD television.
HD slideshows can be controlled with the supplied IR remote commander that doubles as a remote shutter release for self-portraits and other 'shooting at a distance' applications.
Photo quality 3-inch Xtra Fine LCD screen and high performance viewfinder
A superb new 3-inch photo quality Xtra Fine LCD screen adds an extra dimension to the critical viewing and evaluation of shots captured with the a700.
Its size and ultra-sharp (921k dot) resolution – the highest ever on a D-SLR camera – makes it possible to accurately check focus and image quality of captured images on the LCD screen.
Featuring a striped pixel array, the Xtra Fine hybrid LCD reveals the finest details with exquisitely natural texturing and colour gradations. A special anti-reflective coating ensures high contrast and excellent visibility when viewing outdoors.
Pressing the rear-mounted Display button selects a choice of new screen viewing modes. Image thumbnails can be tiled as 4-, 9- or 25-up. Alternatively, the last five images can be 'stripped' above the currently selected shot – ideal for checking bracketed exposures or continuous advance shooting. There's also a new RGB histogram mode for confirmation of separate red/green/blue channel levels.
Thanks to a new pentaprism system, the high-performance optical viewfinder with an internal anti-reflective coating provides a large, bright image for comfortable viewing and accurate manual focusing. A choice of optional focus screens – available as a service-fitted item – assists with architectural composition and other specialist applications.
Supplied software
Provided with the a700, Image Data Lightbox SR software simplifies photo library management. Images can be browsed, selected, enlarged, compared and rated while still in RAW format. It also simplifies the creation and maintenance of image collections for special projects, plus batch printing and JPEG/TIFF file conversion.
Image Data Converter SR Ver 2 is an easy-to-use application for viewing and editing RAW files. A powerful new engine effectively doubles processing speeds for faster adjustment of tone curves, white balance, exposure, saturation, contrast, hue, and sharpness. Custom adjustment profiles can be saved and applied to multiple images. Viewing, printing, and basic file management are also supported, and edited images can be resaved as RAW files, or converted to JPEG/TIFF format.
Ideal for studio working, the supplied Remote Camera Control application (PC/Mac) allows the a700 to be 'driven' via USB from a connected computer. Shutter release, exposure, focus, drive mode and other settings can all be controlled remotely without touching the a700. Image files can also be stored directly to the computer's hard drive, bypassing the camera's media card.
Availability
The a700 Digital SLR camera will be available in a choice of different lens kits from mid-October 2007.
Specifications
Camera type Digital SLR with built-in flash and interchangeable lenses
Lens mount Sony mount; compatible with Minolta A-type bayonet mount
Lens compatibility All Sony a lenses and Konica Minolta MAXXUM / DYNAX lenses
Image Capture
Image sensor type Exmor™ CMOS sensor
Image sensor size 23.5 x 15.6 mm (APS-C type)
Total pixel number Approx. 13,053,000 pixels
Effective pixel number Approx. 12,246,000 pixels
Anti-Dust system Charge protection coating on low pass filter and image-sensor shift
mechanism
Recording
Media Memory Stick: Memory Stick Duo, Memory Stick PRO Duo,
Memory Stick PRO-HG Duo
CompactFlash card: Type I, Type II (UDMA / Microdrive)
Slot Dual slot for Memory Stick Duo / CompactFlash
File system FAT 12, 16, 32
Image format JPEG, RAW (ARW 2.0 format), RAW + JPEG
Image size RAW: 4288 x 2856, L (12M, 3:2); 4272 x 2848,
M (6.4M, 3:2): 3104 x 2064, S (3.0M, 3:2): 2128 x 1424,
L (10M, 16:9); 4272 x 2400, M (5.4M, 16:9): 3104 x 1744,
S (2.6M, 16:9): 2128 x 1200
Colour space sRGB, Adobe RGB
Noise reduction Long Exp. NR: On/Off, available at shutter speeds longer than 1 sec.
High ISO NR: High / Normal / Low, available at ISO 1600 or higher
Creative Style Base Styles: Standard, Vivid, Neutral, Adobe RGB
User setting registration: 3 style boxes; Standard, Vivid, Neutral,
Adobe RGB, Clear, Deep, Light, Portrait, Landscape, Sunset, Night view,
Autumn leaves, B/W, Sepia
Adjustable Items: Contrast (-3 to +3 steps),
Saturation (-3 to +3 steps), Sharpness (-3 to +3 steps),
Brightness (-3 to +3 steps), Zone Matching (-1 to +2 steps)
D-Range Optimiser Mode: Off, Standard / Advanced: Auto / Advanced: Level
Advanced Level setting: 5 levels
DRO advanced bracketing: 3 frames, H/L selectable
White Balance
Mode Auto, Daylight, Shade, Cloudy, Tungsten, Fluorescent, Flash
Colour Temperature / Colour filter, Custom
Colour temperature 2500 - 9900 k with 19-step Magenta / Green compensation
White balance bracketing 3 frames, H/L selectable
Super SteadyShot
System Image-sensor shift mechanism
Capability Approx. 2.5 EV - 4 EV decrease in shutter speed
(varies according to shooting conditions and lens used)
Viewfinder
Type Fixed eye-level system with optical glass type pentaprism
Field of view 95%
Magnification 0.9x, with 50mm lens at infinity
Eye relief Approx. 25 mm from the eyepiece,
Approx. 21 mm from the eyepiece frame at -1 diopter
Diopter adjustment 3.0 to +1.0 m-1
Mirror Quick return mirror
Focusing screen Spherical Acute Matte
Auto Focus System
Type (TTL) phase-detection system
Sensor CCD line sensors
No. of focus points 11 points
Sensitivity range 0 EV to +18 EV (at ISO 100 equivalent)
Focus mode Single-shot AF, Automatic AF, Continuous AF, Direct Manual Focus, Manual
Focus
Focus area Wide focus area (Auto, 11 areas), Spot focus area,
Local focus area (11 local areas, selection with the multi-selector)
Eye-Start AF system On/Off selectable
AF illuminator Type: built -in, LED
Range: approx. 1 m - 7 m
Auto Exposure System
Light metering Type: TTL metering
Cell: 40-segment honeycomb-pattern SPC
Range: 0 EV to 20 EV (+2 EV to +20 EV with Spot metering)
(at ISO 100 equivalent with F1.4 lens)
Mode: Multi segment, Spot, Centre weighted
Exposure setting Auto, Program AUTO (with Program Shift), Shutter priority,
Aperture priority, Manual, Scene selection (Portrait, Landscape, Macro,
Sports action, Sunset, Night view/portrait)
Exposure compensation +/-3.0 EV, 0.3 EV / 0.5 EV steps selectable
AE bracketing Bracket: Cont. / Bracket: Single, with 0.3 / 0.5 / 0.7 EV increments,
3/5 frames selectable
ISO sensitivity (REI) AUTO: ISO 200 - 1600 (lower limit / upper limit selectable)
ISO range ISO100 - 3200 equivalent (Up to ISO 6400 as expanded ISO range.)
ISO steps 1/3 EV step
Flash
Built-in flash system Manual popup; approx. GN 12 (in m at ISO 100);
coverage of up to 16 mm (in the focal length);
approx. 3 sec. recycling time; flash-ready indicator
Flash metering system ADI flash / Pre-flash TTL / Manual flash
Flash mode Autoflash, Fill-flash, Rear sync, Slow sync, Manual flash,
Red-eye reduction, High speed sync (with external flash)
Flash compensation +/- 3.0 EV (0.3 / 0.5 EV steps selectable)
Flash bracketing 3/5 frames, 0.3 / 0.5 / 0.7 EV steps selectable
External flash Sony a System Flash
Wireless control: available
Shutter
Type Electronically-controlled, vertical-traverse, focal-plane type
Speed range 1/8000 sec. - 30 sec., bulb
Flash sync speed 1/250 sec. (Super SteadyShot off), 1/200 sec. (Super SteadyShot on)
Drive
Drive mode Single-frame advance, Continuous advance (H/L selectable),
Self-timer (10 sec. / 2 sec. delay, with mirror-up function)
Continuous advance rate Hi: approx. 5 fps max., Lo: approx. 3 fps
No. of frames recordable RAW: 18, cRAW (compressed): 25, RAW+JPEG: 12, cRAW+JPEG: 12,
w/continuous advance JPEG (Extra fine): 16, JPEG (Standard/Fine): until memory card is full
Camera Function
Depth-of-field preview Yes (by pressing Depth-of-field preview button)
Auto review 10 sec. / 5 sec. / 2 sec. / Off selectable
LCD Monitor
LCD screen size 7.5 cm (3.0-inch) TFT
Total number of dots 921,600 (640 x 3 (RGB) x 480) dots
Field of view 100%
LCD brightness setting +/-5 steps
Print
Print function Exif Print, Print Image Matching III, PictBridge, DPOF setting
Interface
HDMI Out HDMI type C minijack
1920 x1080i 59.94/50 Hz, 1280 x 720p 59.94/50Hz,
720 x 480p 59.94 Hz, 720 x 576p 50 Hz
USB Out USB2.0 (Hi-Speed), USB Connecting (Mass Storage, PTP, Multi LUN)
Sync. terminal Adaptable to sync. terminal of opposite polarity
Video Out NTSC / PAL selectable (in Menu)
Remote Control
Wired With optional RM-S1AM or RM-L1AM
Wireless With supplied RMT-DSLR1
PC control Image data transfer and camera control with supplied software
Power
Power source Battery: Solely with the Rechargeable Battery Back NP-FM500H (7.2 V)
AC adapter: AC-VQ900AM (optional) (7.6 V)
Battery charger BC-VM10
Battery life Approx. 650 shots (CIPA measurement)
Power saving mode Shut down after 1/3/5/10/30 min
Others
Dimensions (WxHxD) Approx. 141.7 x 104.8 x 79.7 mm (excl. protrusions)
Weight Approx. 690 g (w/o batteries, memory card, body accessories)
Operating temperature 32-104 F (0-40 C)
About Sony:
Sony manufactures audio, video, communications and information technology products for the global consumer and professional markets. With its music, pictures, game and online businesses, Sony is uniquely positioned to be one of the world's leading digital entertainment brands. Sony recorded consolidated global annual sales of EUR 55.83 billion (yen 8,296 billion) for the fiscal year ended March 31, 2007, based on an average market exchange rate for the same period of yen 148.6 to the EUR. It employs approximately 163,000 people worldwide.
In Europe, the Sony Group recorded consolidated annual sales of EUR 13.71 billion (yen 2,038 billion) for the fiscal year ended March 31, 2007. Sony Europe, headquartered at the Sony Center am Potsdamer Platz in Berlin, is responsible for the company's European electronics business and registered consolidated sales of EUR 9.12 billion for the same period.
For more information on Sony Europe, please visit http://www.sony-europe.com and http://www.sony-europe.com/presscenter.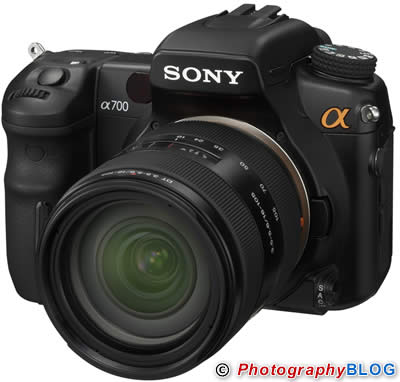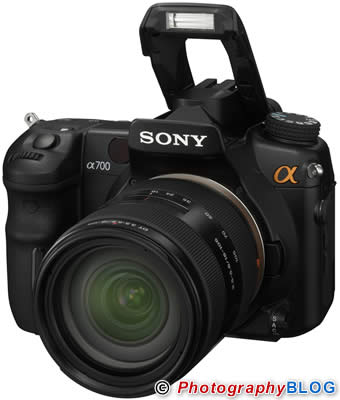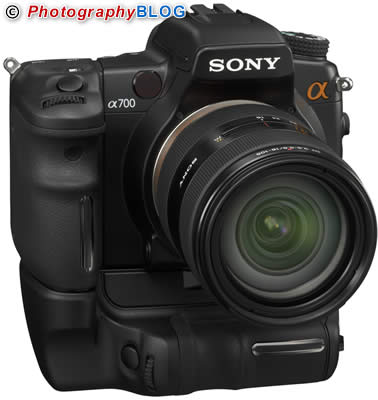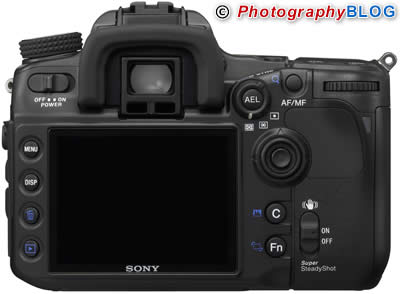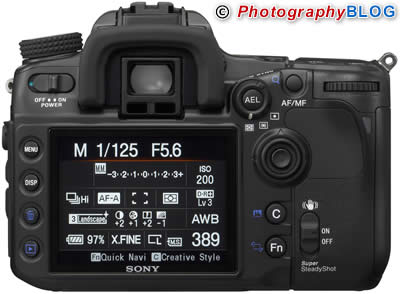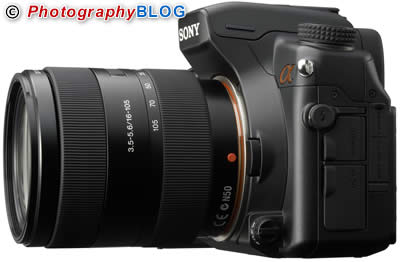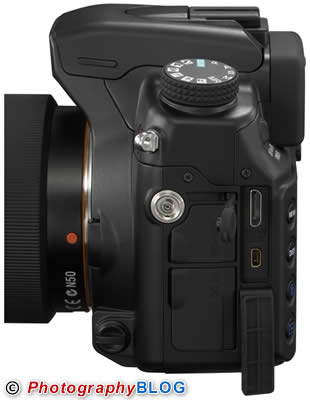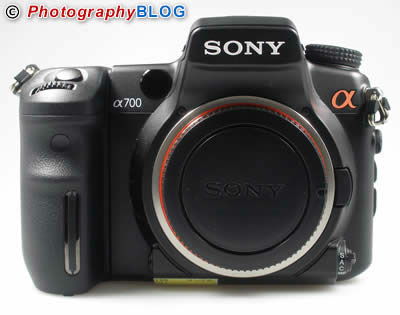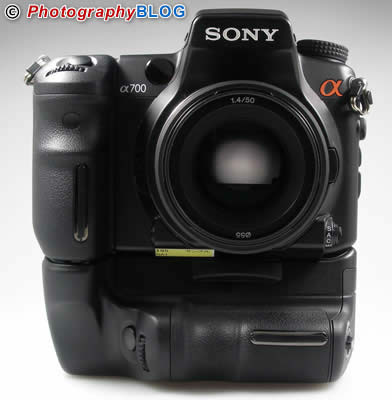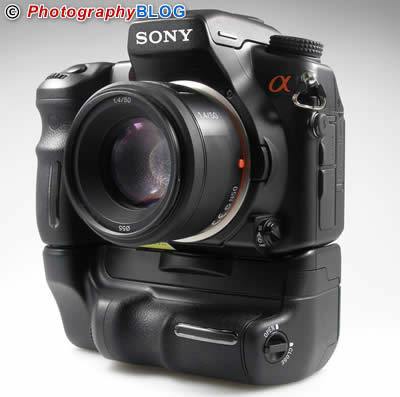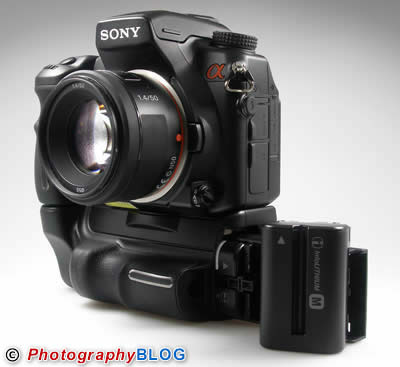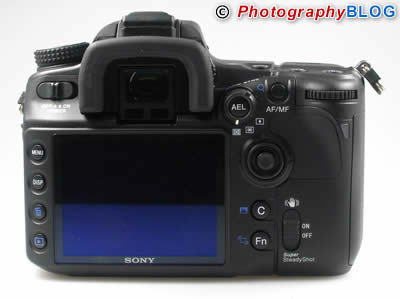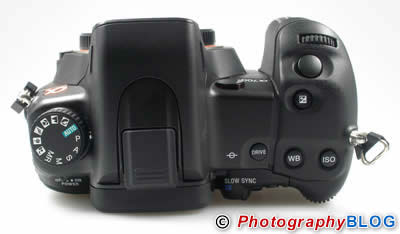 Your Comments