Tamron Photo Scavenger Hunt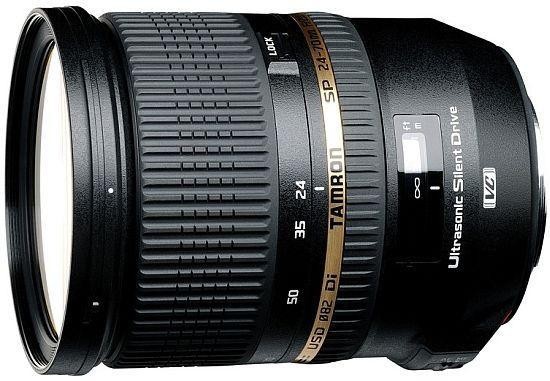 Tamron USA is celebrating National Photo  Month this May with its first Tamron Photo Scavenger Hunt. Participants will creatively photograph 14 clues and set-up an exhibit at MyPhotoExhibits.com by 31 May 2013. Tamron will pick the best overall exhibit based on image quality and creative interpretation of the clues. The winner will receive the award-winning Tamron SP 24-70mm F/2.8 Di VC USD zoom lens. This contest is only open to adult residents of the USA. Click through / read on for the rules, including a list of the 14 clues.
Website: Tamron Scavenger Hunt
Tamron Press Release
TAMRON USA CELEBRATES MAY: NATIONAL PHOTO MONTH WITH PHOTO SCAVENGER HUNT

Participants creatively photograph "clues" and set up their Tamron Scavenger Hunt exhibit at TMyPhotoExhibits.com for a chance to win a Tamron SP 24-70mm F/2.8 Di VC USD lens.
May 1, 2013, Commack, N.Y. - Tamron USA will celebrate National Photo  Month, officially recognized by Congress in 1987, this May with photo enthusiasts across the country by holding its first Tamron Photo Scavenger Hunt.
Participants will creatively photograph 14 clues and set-up an exhibit at Tamron's unique 3D virtual online sharing experience, MyPhotoExhibits.com by May 31, 2013. Tamron will pick the best overall exhibit based on image quality and creative interpretation of the clues. The winner will receive the award-winning SP 24-70mm F/2.8 Di VC USD zoom lens, the world's only fast standard zoom with image stabilization (value $1300). 

Rules

The Tamron Photo Scavenger Hunt is open to users of any photographic equipment who reside in the USA and are at least 18 years old. The exhibit must be set up at MyPhotoExhibits.com by May 31, 2013 and must contain 14 images as they relate to all 14 clues (images may be ordered in any way). Each image must be titled with the clue name. If any image does not correspond to any clue, or images are missing, the entry will not qualify. All exhibits must be named Tamron Photo Scavenger Hunt or the entry will not qualify. For complete rules, please visit: tamron-usa.com/scavengerhunt
 
The Clues
 
Participants of the Tamron Photo Scavenger Hunt must creatively photograph each of the following clues:

Something that grows
An interesting structure
Something that begins with the letter T
Something blue
A daily task or chore
Something that smiles
Something wet
Cooking utensil
Something you look through
Something that reflects
Something broken
Peace
Friendship
Something old
About the Prize

Tamron's SP 24-70mm F/2.8 Di VC USD zoom is the world's first and only full-frame fast aperture standard zoom lens equipped with built-in image stabilization. Even when shooting in low-light conditions with a slow shutter speed, Tamron's acclaimed VC (Vibration Compensation) allows for both a steady viewfinder display and stable handheld camera work to render sharp images. To achieve resolution at the top of its class, the lens uses specialized high-grade glass in the three LD elements, three Glass Molded Aspherical Lenses, one Hybrid Aspherical Lens and two XR (Extra Refractive Index) elements. Using a rounded diaphragm, the lens achieves gorgeous blur effects. It also features USD (Ultrasonic Silent Drive) to power a speedy AF drive together with a Full-Time Manual (FTM) continuous manual focus mechanism and moisture-resistant construction to help prevent water from penetrating the lens. All these advanced technologies are packed into a lens that is lightweight and compact. The SP 24-70mm F/2.8 Di VC USD (model A007), voted best lens of the year by EISA 2012-2013, is designed for full-frame digital SLRs but is equally at home on cameras equipped with smaller sensors. The lens recently received high marks from  DxO, the trusted industry standard for camera and lens independent image quality measurements and ratings, on the Canon and Nikon mount versions. The editors from this highly regarded testing site stated the Tamron 24-70mm in the Nikon mount version is "an-affordable-fast-standard-zoom-that-comes-out-on-top" (see test here); and called the Canon mount version, "A-uniquely-versatile-pro-worthy-alternative" (see test here). The lens is available in Canon, Nikon and Sony* mounts.

*Sony mount coming soon. Sony mount does not include VC as image stabilization is built into the Sony camera body. DxO testing for Sony mount will be available soon.
About MyPhotoExhibits
 
Unlike traditional static online galleries, Tamron's SoHo-styled MyPhotoExhibits (MPE) interface, available at http://myphotoexhibits.com , allows users to create customizable gallery exhibits with a vibrant interactive experience. Photographers simply set up a user avatar and   bio, upload their favorite high-resolution images and create their personalized on-line exhibit space. After organizing the exhibit and captioning the photographs, users can put finishing design touches on their exhibit. By choosing wall and floor textures and colors, frames, furniture, and lighting, photographers are invited to extend their creativity and show their work in complimentary settings. It's easy to go back into the MPE interface at any time to add more photos, tweak presentation specs, or create an unlimited number of new exhibits that feature travel pictorials, special events, projects, and more. 
Spreading the word about these custom exhibits is another way in which MyPhotoExhibits stands out from other online galleries. Once an exhibit is ready to "open" it's easy to share it with friends. Users simply send invitations from the website or the iPhone & iPad app to Facebook or other social media platforms or by email. Visitors can sign the photographer's guestbook, choose favorite exhibits and follow exhibiting photographers.

Companion Android™, iPhone™ & iPad™ App for On-The-Go Viewing and Sharing
An app for Android, iPhone & iPad for photography enthusiasts on-the-go will further enhance MyPhotoExhibits convenience and user-friendliness. The free apps, available in the iTunes app store and at Google Play, and all of which can be accessed from tamron-usa.com/lenses/apps_mpe.asp, offer easy mobile access to MyPhotoExhibits. Through their iPhone, Android phone or iPad, users can browse through all available MPE exhibits, view their own exhibits, check out other photographers and share exhibits by sending out invites to friends.

About Tamron

Tamron is a leading manufacturer of photographic lenses. Among its many optical and mechanical innovations since the founding of the company in 1950, Tamron's development of mass-produced hybrid Aspherical elements paved the way for today's compact high power all-in-one lenses when, in 1992, this technology was incorporated into the ground-breaking 28-200mm. Tamron continues to lead in this category of lenses with the award-winning 18-270mm Di II VC PZD - the world's smallest and lightest 15X zoom lens featuring Tamron's proprietary VC (Vibration Compensation) system for blur-free hand-held shooting of photos in low light and at telephoto settings and PZD (Piezo Drive) autofocus system for fast and quiet AF operation. Tamron has garnered international acclaim for its extensive line-up of professional and consumer lenses.
Your Comments