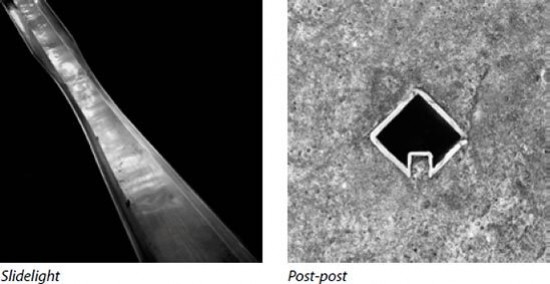 The Life of Stuff is a recently opened exhibition of images by East Yorkshire based photographer Chris Harland. On display until Sunday 9th June, the exhibition is hosted by the Ropewalk Artspace Gallery, Maltkiln Road, Barton upon Humber, North Lincolnshire, DN18 5JT. The gallery is open Monday through Saturday, from 10am to 5pm.
Press Release
TheLife of Stuff: Photographic images by Chris Harland ARPS

An exhibition at The Ropewalk Artspace Gallery. Saturday April 27th - Sunday June 9th 2013

We assemble things. We construct artifices to 'civilise' our lives and also we decorate our lives to make us comfortable in our environment. But as soon as we have finished this process a new life begins. Either through use, abandonment, decay or simple accident, new possibilities emerge. Sometimes this happens immediately or sometimes after the effects of time have left their impression. Nature will fight back and weave patterns where none were intended. Weather will sculpt new forms from precision materials. Sunlight will peel and fade one thing, illuminate another. Mundane objects catch the light and spring to life in another guise. New life is created among the everyday stuff of life.

"Everything in the world, whether it be a tree or a rock, a building or a chair, every object has a life of its own. It is a living thing"1.
I am drawn to these phenomena. They almost make me laugh out loud sometimes. They make me alive. When I am photographing them I am transported, flying, seeing a harmony and rhythm, empowered by a kind of synaesthesia. These feelings continue during my processing and printing, inspiring enhancement or intensification of the original perception in an endeavour to express, through abstract images, the sheer joy of seeing.

"Our imagination is stretchd to the utmost. Not as in fiction to imagine things that are not really there but just to comprehend the things that are there".2
Chris Harland. ARPS
1 Oliver Gagliani
2 Richard Feynman
'Darkroom' processing such as crop, sharpen, tone, contrast, levels, selective colour adjustment, saturation etc, has been used in these images. But they are 'as seen'. Nothing has been added that was not there.
Your Comments