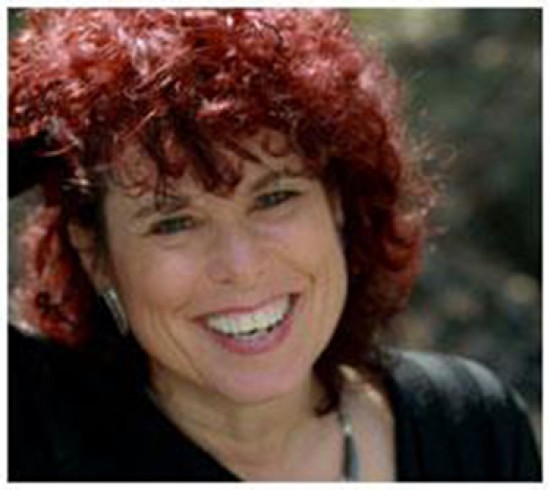 The Photographer's Path is a new 12-month teaching programme launched by photo expert and consultant Selina Maitreya. Designed to help commercial photographers build a successful photography business, the programme is comprises numerous videos, mp3 recordings and PDF documents. For more information, check out the website below.
Website: The Photographer's Path
Press Release
Powerful New Teaching Program Inspires and Informs Commercial Photographers to Succeed!
 
Master Consultant Selina Maitreya rolls out the red carpet on a powerful new teaching program, The Photographer's Path, designed to give photographers the opportunity to have a massively successful photography business.
 
With over 30 years of experience in the photography industry, Selina Maitreya is regarded as one of the industry's most knowledgeable experts. She has worked the process for years with her clients and now for the first time, is offering commercial photographers all of the information and inspiration needed to get on the path to success!
 
Nick Thomas, a professional photographer from New Hampshire says, "While there are many consultants eager to help photographers, there is only one Selina….. With Selina's guidance I put together a new book and marketing campaign. I was awarded contracts to work for two national brands within the next year. Those two contracts were worth more than my total year before."
 
Ms. Maitreya's 12-month membership program is a remarkable amount of information at a tremendous value.  It is delivered via video, mp3 recordings and PDF formats that are easy to use and totally transformational for photographers anywhere along the experience spectrum. It offers easy, impactful, action steps designed to quickly move any business forward.
 
Program Highlights:
·    Monthly topics addressed via video and mp3 support designed sequentially to focus photographers attention on 12 key topics that every photographer needs address in order to be triumphant.
·    Meditations designed for each months topic
·    Transformational action plans that move talent through beliefs that no longer serve them.
·    Affirmations that speed the process
·    A FB page that provides direct access to Selina for questions
 And support
 
THE PHOTOGRAPHERS PATH is for:
·    The experienced photographer who's hit a plateau creatively and/or financially.
·    The photographer ready to redirect energies, resources and ideas.
·    The photographer new to the commercial ins, outs, ups, and downs.
·    Photographers at any level who want to get up in the morning and put their  efforts toward better art and bigger money.
 
"If your business is bursting at the seamless and cranking night and day, you are likely not in immediate need of The Photographer's Path (TPP). Otherwise, grab your bag and take The Path," invites Maitreya. "Each month The Photographer's Path will make you accountable to your vision, while progressively building your knowledge and confidence."
 
Additional details on the program may be found at http://selinamaitreya.com/thephotographerspath
 
About Selina Maitreya
Selina Maitreya has been a highly regarded consultant to commercial photographers for the last 30 years. Working one on one with clients her advice has benefited hundreds of photographers internationally.
 
In addition to lecturing over 100 times by invitation from APA, ASMP and CAPIC, Selina has been interviewed for articles in The British Journal of Photography, VISION (OOTY INDIA) PDN, PICTURE and HOW magazine. In addition Selina has authored articles that have appeared in numerous industry trades publications.
 
Selina's best selling book, "Portfolios That Sell" was published in June 2003, and Oprah Winfrey's photo editor at O magazine Karen Frank called it a "must have for any pro photographer". Selina's latest book, How to Succeed in Commercial Photography continues to be sold world wide and is in a second printing. The View From Here, Selina's 9 hour 12 chapter mP3 program, contains everything she knows about selling and marketing photography and has sold globally to great acclaim.
 
Clarion Call is Selina's latest learning tool for photographers. The first ever worldwide telesummit, Clarion Call brought together 21 top industry experts, Ms. Maitreya and over 3000 photographers from 7 countries around the globe.
---
 
Photo: Selina Maitreya (c) 2010 Susan Huszár
Your Comments