Total Production of Nikkor Lenses Reaches 75 Million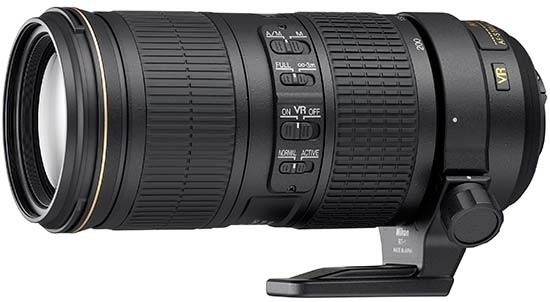 Nikon today announced that total production of Nikkor lenses for interchangeable lens cameras reached 75 million at the beginning of November 2012. As the 70 millionth Nikkor was manufactured in May, this means that Nikon produced no less than 5 million interchangeable lenses in a matter of only 6 months.
Nikon Press Release
Total Production of NIKKOR Lenses for Nikon Interchangeable Lens Cameras Reaches 75 Million
London, UK, 16th November 2012 Nikon today announced that total production of NIKKOR lenses for interchangeable lens cameras reached 75 million at the beginning of November 2012. The figure is up five million since production reached 70 million in May 2012.

Since the 70 million milestone, Nikon has continued to actively develop new products under the NIKKOR brand. In June 2012, Nikon released the compact and lightweight AF-S NIKKOR 24-85mm f/3.5-4.5G ED VR, a zoom lens compatible with the Nikon FX format. With a versatile reach from wide-angle up to telephoto and a lightweight body, it is a smart choice for full frame photographers looking for a multi-purpose lens that doesn't cut any corners when it comes to image quality. Nikon also released the AF-S DX NIKKOR 18-300mm f/3.5-5.6G ED VR, an ultra-high-power zoom lens compatible with the Nikon DX format and offering a 16.7× zoom ratio. It is designed for photographers with a broad range of interests.

In October 2012, Nikon launched a new FX-format zoom lens with versatile 70–200mm focal range and constant f/4 aperture designed for professionals and enthusiasts shooting events, travel, wildlife and sports.
New lenses for Nikon 1 compact system cameras have also been released. In September 2012, the 1 NIKKOR 18.5mm f/1.8, Nikon's fastest 1 NIKKOR lens yet, was launched and in the previous month, Nikon announced a super-slim 2.5x zoom lens, the 1 NIKKOR 11-27.5mm f/3.5-5.6. In the year that has passed since the launch of the Nikon 1 system, Nikon has released six 1 NIKKOR lenses, including a low-profile fixed focal length lens, a normal zoom lens, and a high-power zoom lens.

The NIKKOR brand
As the brand name for Nikon lenses, NIKKOR has become synonymous with high-performance, high-quality SLR lenses. The NIKKOR name comes from adding "R", a common practice in the naming of photographic lenses at the time the name was established, to "Nikko", the Romanized abbreviation for Nippon Kogaku K.K. In 1933, the large-format lens for aerial photography was released with the name Aero-NIKKOR.

NIKKOR has always been ahead of the times. The OP Fisheye-NIKKOR 10mm f/5.6 fisheye lens for SLR cameras, released in 1968, was the world's first lens to incorporate aspherical lens elements. What's more, NIKKOR lenses for the latest SLR cameras utilize a number of Nikon's own cutting-edge technologies, including Nano Crystal Coat, which virtually eliminates internal lens element reflections across a wide range of wavelengths.
The current line-up of over 80 NIKKOR lenses for Nikon SLR and Nikon 1 system cameras includes fisheye lenses, super wide-angle to super telephoto lenses, micro lenses and PC-E lenses.
Your Comments