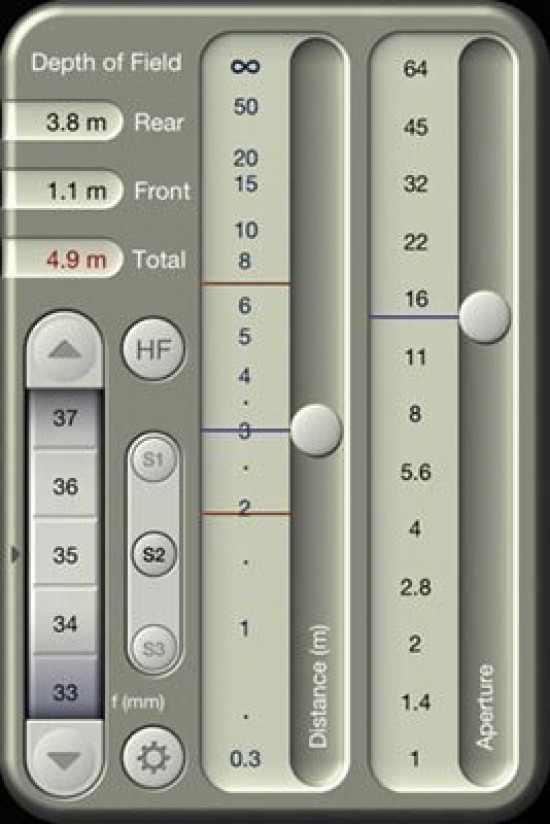 TrueDoF-Pro is an advanced depth of field tool for iPhone and iPod Touch users. TrueDoF-Pro is available now from the App Store for $5.99.
TrueDoF-Pro Press Release
Introducing TrueDoF-Pro
Versatility, speed and accuracy in working with depth of field
Melbourne, Australia — April 27, 2012 — TrueDoF-Pro, the advanced depth of field tool for imaging professionals and enthusiasts, is available now for iPhone and iPod Touch.
TrueDoF-Pro utilises the depth of field algorithm unique to the TrueDoF range of apps, and adds versatility, customisability and usability enhancements to make it the ideal DoF calculator for professional photographers and cinematographers.
TrueDoF-Pro joins its sister app, OptimumCS-Pro, as one of the two essential tools that embody the principles, derived from extensive research, outlined in Best Practice in Working with Depth of Field, available at www.georgedouvos.com.
The signature features of TrueDoF range are retained:
• A depth of field algorithm that includes the effects of diffraction. This gives the user a much more accurate indication of image sharpness and is a major advance in DoF calculators.
• Analog scales as the primary mode of display. This makes it so much easier to see, with a mere glance, what's going on and to follow how parameters change as you change inputs. Add to this the extraordinarily fast input methods, and you have a DoF tool that does its job and gets out of the way.
Although built on TrueDoF, the Pro version is in a completely different league, with important additions:
• Designed for use in both photography and cinematography
• User-definable focal length presets, for even faster selection of focal lengths
• Versatility in setting target image quality - set blur spot diameter (circle of confusion), or set print quality
• User-selectable distance scales and aperture scales
• Aperture slider snap to half or third stops
• Larger, easier-to-read digital readout display
Carried over from TrueDoF are such features as the "hyperfocal" function - a tap of the HF button sets the focus distance so that the far limit of depth of field is at infinity. While the function is engaged, the focus distance and the near limit of depth of field change on the distance scale as you change focal length or aperture.
The additional features, far from adding to complexity, simply add versatility and allow customisability that actually makes the app much faster and easier and more pleasurable to use - you'll never go back to another depth of field calculator.
TrueDoF-Pro is available now from the App Store.
For further information, see the developer's website, www.georgedouvos.com
Your Comments