Unseen Colour Photos of Dachau Camp Surface on Vintage Everyday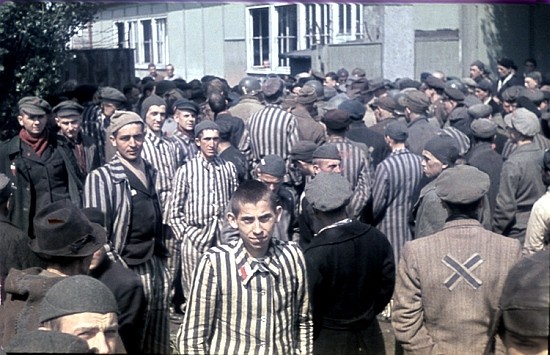 The Vintage Everyday website has published a set of never-before-seen colour photographs showing inmates in a Nazi concentration camp. The Daily Mail, which also carried the photos, has talked to an unnamed expert who said the shots would most probably have been taken in the Dachau camp sometime after its liberation on 29 April 1945 by US Army forces. With the exception of one photograph depicting dead bodies in a railway carriage, the rare colour images feature exhausted but fairly relaxed-looking men of various nationalities, among them Russians and Poles. In some of the pictures one can also see French and Yugoslav flags being flown, underpinning the assumption that they were taken after the camp had been liberated. (The prisoners weren't able to leave immediately after the arrival of the Americans as the war was still raging, and many of them didn't have the means to return home on their own.) The original source of the images has not been revealed.
Photo: Vintage Everyday via The Daily Mail
Update: PhotographyBLOG has managed to trace back the images to the original source.
Your Comments