Useless Canon EOS R Turned Into Art Installation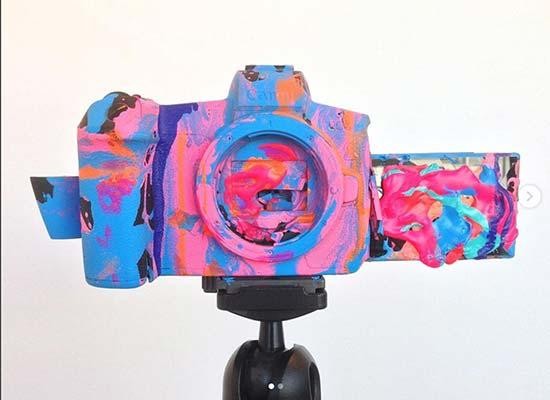 Instagram user and artist @nohcheonwoong was seemingly so incensed by the performance of the Canon EOS R mirrorless camera that he decided to turn it into an art installation by painting it, top to bottom, front to back. Commenting:
"I'm teaching this camera the reality. This camera (eosr) could not capture the light of my works of art. So, It become to be useless for me any more. The engineers have to study more. At my exhibition, You can meet the works of art which canon digital camera could not capture. 2018.12.14-23 "Anti-Focus IV _ the reality of being our technology and consciousness-" Duru artspace _ Seoul, Korea"
Quite the £2300 / $2500 sacrifice, but we guess anything's worth it in the name of art...
Your Comments