Win a fantastic new Ikigai Rival Backpack worth £229.99!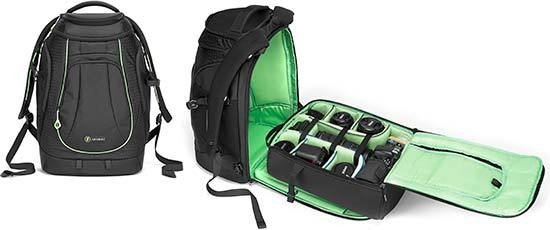 WIN a fantastic new Ikigai Rival Backpack with its unique pro Camera Cell system worth £229.99!
Andres Rozo and Alistair Smith are the lucky winners - congratulations!
IKIGAI Bags is giving away TWO of its fantastic new medium Rival Backpacks, featuring its amazing Camera Cell system each worth £229.99.
IKIGAI BAGS – STRENGTH FROM WITHIN
Ikigai's (medium) Rival Backpack and Camera Cell delivers a fresh look and premium performance to the photo bag market. It offers both simplicity and configurability, allowing you to quickly and easily pack exactly what you need for each shoot's requirements. Designed for photographers, by photographers, the Rival series ensures a great fit and all day comfort while making it easy to access your essentials and providing unrivaled protection as well. But the feature photographers will appreciate the most is what we call our "Strength from Within" - the removable, configurable camera cell with its own carrying handle and adjustable, Velcro® liners that securely protect your most prized possessions. The medium camera cell fits right into the medium Ikigai backpack. For shoots that are more gear intensive, the large size may be the right choice for you. The medium Backpack and Inner Cell kit can hold your DSLR, up to 7 Lenses and Accessories.
For more information or to view or buy Ikigai products online visit: www.ikigaibags.com
Terms and Conditions
This competition closed on 11/01/2016.
By entering this competition, you will also be opting in to Photography Blog's and Ikigai's e-newsletters, but you have the option to unsubscribe at any time.
One entry per person only.
No entries accepted from employees of Photography Blog or Ikigai LLC.
Winners will be announced on the Photography Blog and Ikigai Bags (www.ikigaibags.com) sites following the closing date and contacted via email only so valid email address required.
Featured prizes are: 2 x Ikigai Rival Backpack with Camera Cell – Medium (KIT102) black RRP £229.99.
Your Comments