Klarstein Mini Projector Winner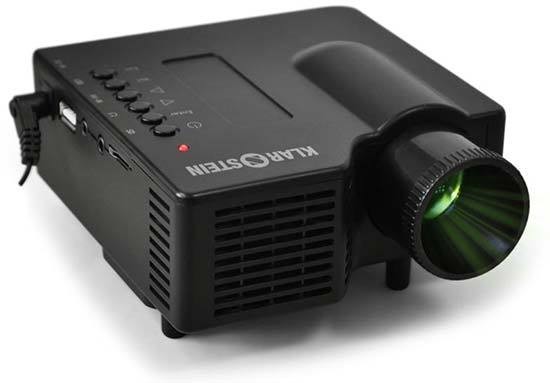 Photography Blog and HiFi-Tower have teamed up to launch a brand new giveaway. The prize is a Klarstein Mini Projector, and we've got ONE to give away to a lucky reader!
This contest has now closed - the lucky winner is Alan Newington.
The Klarstein YX4B is a compact mini projector that beams images up to 60" in size. The projector is perfect for photo slideshows at home or on the go. It has an AV jack input for connecting a range of typical devices, as well as a USB port and micro-SD slot, so there's definitely no lack of input options! For photographers, the Klarstein YX4B handles JPEG files with ease, along with audio/video files like MPEG4, FLV, MP3, and FLAC. The projector comes equipped with a long-lasting LED lamp, ensuring you'll be proudly projecting your photos for years to come. The Klarstein YX4B and a selection of LED, LCD, and HD projectors are available online at hifi-tower.co.uk.
Terms and conditions
1. This competition closed on 01/10/2012 at 12:00PM GMT.
2. By entering this competition you will also be opting in to Photography Blog's monthly e-newsletter (you have the option to unsubscribe at any time).
3. Only one entry per person only.
4. No entries accepted from employees of Photography Blog or HiFi-Tower.
5. The winner will be announced on Photography Blog following the closing date and contacted via email only, so a valid email address is required.
6. The featured prize is a Klarstein Mini Projector (http://www.hifi-tower.co.uk/Klarstein-LED-Mini-Home-Cinema-Office-Projector-with-USB-and-Micro-SD_i4697.htm).
7. This competition is open to most residents of the UK and Europe, including: United Kingdom (excluding all Islands), Austria, Belgium, Czech Republic, Denmark, Estonia, Finland, France, Germany, Hungary, Ireland, Italy, Latvia, Luxembourg, Netherlands, Poland, Portugal, Slovakia, Spain, and Sweden.
Your Comments