Win a Photography Holiday in Spain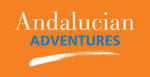 PhotographyBLOG has teamed up with Andalucian Adventures to give you the chance of winning a half-price photography holiday in Andalucia, Spain (worth £449.50 / £474.50) ! There is just 1 more day left to enter, so hurry!
Prize kindly donated by Photography Holidays with Andalucian Adventures
As the leading UK based supplier of painting holidays in Spain, Andalucian Adventures are now using their experience to offer the same quality holidays to photographers. For this unique holiday, Andalucian Adventures have teamed up with Peter Netley, a hugely talented travel and art photographer.
Also, 5 people will win a copy of ACDSee 8 Photo Manager (worth $49.99 each)
Prize kindly donated by ACD Systems.
ACDSee 8 Photo Manager is all you ever need for Viewing, Organizing and Sharing your photos! Is your photo collection a mess? ACDSee 8 photo software for digital enthusiasts makes it fast and easy to organize, manage, enhance, and share all your valued photo memories.
On Wednesday 10th May 2006, 6 names will be randomly selected from the list of PhotographyBLOG Newsletter subscribers.
All you have to do to enter is subscribe to the PhotographyBLOG Newsletter before May 10th 2006.