"McCullin" Documentary Winners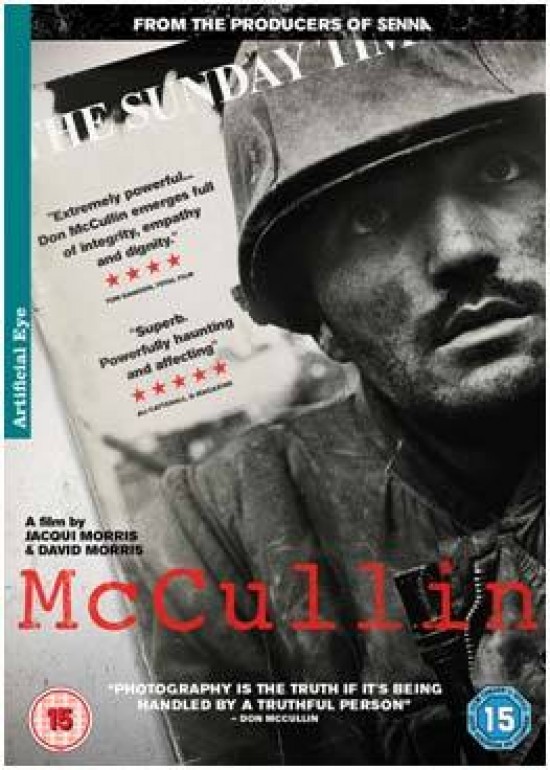 We're giving away 10 copies of the "McCullin" documentary on either DVD or Blu-ray.
The lucky winners are Carol Mears, Heather Knotts, wilbur brown, John McDonald, Hannah ONeill, Debbie Bond, Daniel Madore, Janelle Morte, Lisa Parker, and CHEN YI LEE. Congratulations!
Celebrated photographer Don McCullin worked for The Sunday Times from 1966 to 1983, at a time when the newspaper was widely recognised as being at the cutting edge of international investigative photo-journalism. During that period he covered wars and humanitarian disasters on virtually every continent: from civil war in Cyprus, the war in Vietnam and the man-made famine in Biafra to the plight of the homeless in swinging sixties London.
This new documentary from the producers of the award-winning SENNA and directed by Jacqui Morris / David Morris uses rich, detailed archive footage and incredible in-depth interviews to reveal the truth behind McCullin's hard-hitting and controversial images, piecing together his remarkable story in truly breathtaking style.
Terms and conditions
1. This competition closed on 26th April 2013.
2. By entering this competition you will also be opting in to Photography Blog's monthly e-newsletter, but you have the option to unsubscribe at any time.
3. Only one entry per person only.
4. No entries accepted from employees of Photography Blog or Artifical Eye.
5. The winner will be announced on the Photography Blog website following the closing date and contacted via email only so a valid email address required.
6. The featured prizes are 10x copies of the film McCullin on either DVD or Blu-Ray.
Your Comments