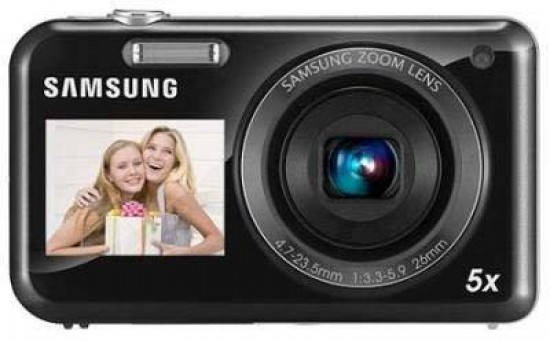 Photography Blog is now running a competition sponsored by Dixons Retail. You have a chance to win a few products from Curry's camera selection plus an external hard drives from PC World, as listed below.
The three lucky winners are: 
1st and 2nd Prizes: Anthony Jessuk and Linda Mayson - Samsung PL121 Compact Digital Camera - Black (pictured)
3rd Prize: Leana Beegum - WD My Passport Essential External Portable Hard Drive - 320GBP - Black
This competition ended on the 29th July 2012 (12:00PM GMT).
Terms and conditions
1. This competition closed on 29th July 2012 (12:00PM GMT).
2. By entering this competition you will also be opting in to Photography Blog's monthly e-newsletter (you have the option to unsubscribe at any time).
3. Only one entry per person only.
4. No entries accepted from employees of Photography Blog or Dixons Retail.
5. The winner will be announced on Photography Blog following the closing date and contacted via email only, so a valid email address is required.
6. The featured prizes are a Samsung PL121 compact digital camera (1st and 2nd place) and WD My Passport Essential hard drive (3rd place).
Your Comments