X-Rite Releases Free PDF Guide to Adobe Camera Raw 6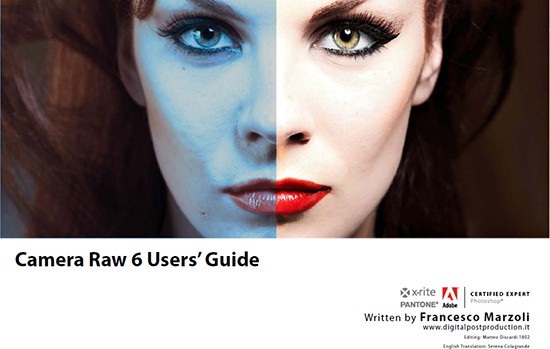 X-Rite has just released the English version of Francesco Marzoli's Camera Raw 6 User's Guide. A winner of the Adobe YouGC Contest, Francesco is an Adobe Certified Expert, X-Rite beta-tester and d co-founder of CCC-Color Correction Campus. His 37-page electronic guidebook covers all the tools of Camera Raw, including hidden ones, and devises a fast and safe workflow for processing your images. You can download the free e-book by clicking the link below.
Link: Camera Raw 6 User's Guide
X-rite News Release
Now Available in English
If you have problems in the development of your RAW files and you want to know all the secrets of Camera Raw, do not miss this great guide!
You'll learn the differences between the various famous formats such as RAW, JPEG, TIFF, DNG. You'll find all the tools of Camera Raw, including hidden ones! You'll learn a faster and safer workflow, to import images in Adobe Bridge, enter the metadata and retrieve your photos anytime.
Discover all the tricks to sharpen and give more detail to your images in an intelligent manner based on each shot. Finally know the difference between Amount, Radius, Detail, and discover the powerful masking function.
You will learn to perform the color change in a creative and intuitive way.
You will learn how to calibrate your camera, creating an ad hoc profile thanks to X-Rite ColorChecker Passport and how to make the white balance quickly and professionally!
You have no excuses ... what are you waiting for? Download the Guide about Camera Raw ... IT'S FREE!
Your Comments