Gallery Member Spotlight - j.meehan
In the latest installment of this regular series, we cast the spotlight on members of the PhotographyBLOG Gallery and ask them about their photography. The 28th member to sit in the interview chair is j.meehan.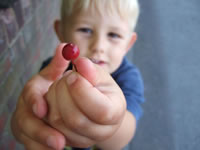 What do you enjoy most about the Gallery?
I love the constant reminder that the world is full of fabulous photographers who love taking pictures as mush as I do! I love seeing what people have done and the constant exposure to fantastic images keeps the pressure on me, in a positive way, to continue to work hard and learn as much as I can about this field of creativity.
Do you think being a Gallery member has helped improve your photography?
Looking back over the time I have been a member, I can see a definite improvement in my photographic work. I think being a member has resulted in me taking more photographs, and also being far more critical of what I produce, which can only be a good thing on both counts!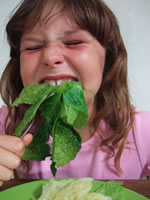 What is your favourite kind of photography, and what is it that interests you so much?
That is a hard question to answer. Photography has quite a strong pull on my life, and that really is not limited to any particular type. I am developing an interest in portraiture though, because I like images which convey emotion and the face is so unique and individual; so expressive. I also am very drawn to quite strongly abstracted images; there is something about the smooth surface of a photographic print which I think complements this kind of image so well.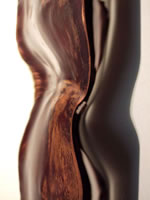 What kind of equipment do use now, and what did you start with?
I have a Fuji Finepix F10 at the moment. It is a great little camera, and goes with me everywhere. I do find it a bit limiting, as my only other camera (in the pre-digital era) was a Minolta XGM SLR with a super, amazing super zoom lens. However, I do believe that necessity is the mother of invention, and you can work within the boundaries of whatever equipment you have with great success. I hope my next camera will be a Panasonic Lumix DMC–FZ50, as I think that will be the one that fits into my busy life as a Mum, as well as opening up a few more creative opportunities photographically.
Have you sold any of your Gallery photographs?
No, not yet, but I am working on it!!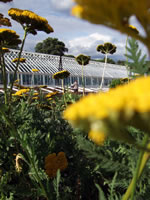 What is the one piece of advice that you would give to other budding photographers?
Be on the look out!! Always have a camera with you. The best opportunities seem to happen unexpectedly. Also, share what you do with others as much as you can. It is such a lovely gift to capture a second (or less!!) of time in a still image. If your photographs give a moment of pleasure to someone else then it has all been worthwhile. Look at what other photographers do and learn from them, even if you don't like it, keep on looking, because they will have something very worthwhile and unique to them which might well inform your own work when you least expect it. Photography is a lot about seeing, so keep your eyes, and your mind, open!!!
You can see more of j.meehan's photographs in this User Gallery.