Gallery Member Spotlight - Julie W
In the latest installment of this regular series, we cast the spotlight on members of the PhotographyBLOG Gallery and ask them about their photography. The 18th member to sit in the interview chair is Julie W.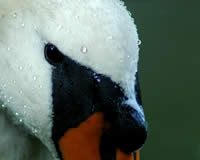 What do you enjoy most about the Gallery?
The part of the gallery I enjoy most is browsing through the members galleries, looking at their work and finding myself taking an interest in photographic subjects that previously I would have overlooked. I never fail to be impressed by the skill that is displayed in photos that appear on the site, so much of this work gives me inspiration to try new techniques.
Do you think being a Gallery member has helped improve your photography?
Without a doubt! So many members have helped and encouraged me all the way, without them and my husband Steve (smw57), I wouldn't be where I am today. Many of the photographers who use this site have given me very sound advice, and this has always been done in a friendly and well meaning way.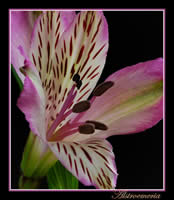 What is your favourite kind of photography, and what is it that interests you so much?
My favourite is Macro, this has opened my eyes, you see things in a completely different light, flowers, butterflies, insects, you name it, I love them all. It's totally amazing when you take macro shots of a butterfly for instance, you see amazing detail, that you cannot see with the naked eye! Its fascinating to see the hairs on a fly, the eyes on a Dragonfly, the pollen collected on bees legs, the pollen on the stamen, there is so much to see, it's a whole new world!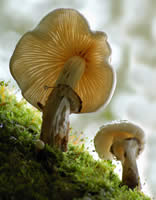 What kind of equipment do use now, and what did you start with?
My first camera, which I had in June this year, is a Nikon D70s, lenses are Nikkor 18-70 DX, Tamron 70-300 LD, and my latest acquistion a Tokina 100mm AT-X Pro macro lens (which is my favourite), prior to this I was using a Panasonic FZ30 that belonged to my husband Steve.
Have you sold any of your Gallery photographs?
No, haven't thought about that, just enjoying taking them and sharing them with my friends, and members on the Blog!
If so, what has been your biggest sale?
I'm still dreaming about that one! LOL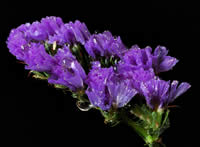 What is the one piece of advice that you would give to other budding photographers?
Never under-estimate your capabilities, don't be afraid to experiment, be willing to listen to advice that is given and never give up! I had never taken a serious photograph before May this year, and I feel I have learnt a great deal during this time, but I still have a very long way to go.
You can see more of Julie W's photographs in this User Gallery.