Gallery Member Spotlight - Mark64
In the latest installment of this regular series, we cast the spotlight on members of the PhotographyBLOG Gallery and ask them about their photography. The 12th member to sit in the interview chair is Mark64.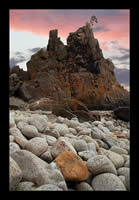 What do you enjoy most about the Gallery?
The Gallery's a great place for positive feedback for your work and to be inspired from other members images in a laid back and friendly environment.
Do you think being a Gallery member has helped improve your photography?
Definitely. There's a big incentive to produce quality work when you know that it will be viewed and judged by your peers.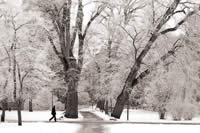 Landscapes are obviously your favourite topic - what is it that interests you so much?
For me capturing a beautiful landscape as an image is an added bonus to actually being out there in that environment. Being there just seems to waken my senses to beyond that of what they are living day to day in a city.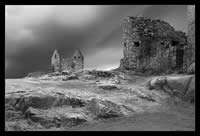 What kind of equipment do use now, and what did you start with?
I started out with a polaroid landswinger (remember those!) back in the late 70's that really fueled my appetite for further exploration into photography. Today I'm currently having a great relationship with my Nikon D50 and the D70 18-70mm Dx kit lens. The marketing hype seems to suggest it has been aimed at those beginners looking for a first DSLR but the fact is it competes equally with those above it on the price tag scale. An extreme wide angle zoom in the 10-20mm focal range looks to be the next natural step in my arsenal.
Have you sold any of your Gallery photographs?
The Danish tourist board have shown interest in purchasing a few of my images from Bornholm.
If so, what has been your biggest sale?
I sold an image back in 1997 to the main Swedish telephone company for the equivalent of about 500 pounds. I just asked for that amount and they were happy to pay it. I'm still amazed at my good fortune today!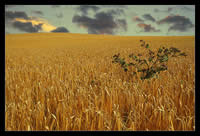 What is the one piece of advice that you would give to other budding photographers?
I'd say get to know your chosen photo editing software as well as your own camera. In this digital age we now live in what you do to your images when they leave your camera is as important as what as what you did to create them.
You can see more of Mark64's photographs in this User Gallery.