Gallery Member Spotlight - Rangy Lil
In a brand new series, we cast the spotlight on members of the PhotographyBLOG Gallery and ask them about their photography. The third member to sit in the interview chair is Rangy Lil.
What do you enjoy most about the Gallery?
To be honest I would have to say that the most enjoyable aspect of being an active member of PhotographyBLOG is the sharing of images, seeing and being seen. The diverse range of photographers, from new comers to veterans, with wide and varied interests and styles, has to this day sustained me in a delightfully multifaceted past time that has brought me from amateur to the edge of professionalism in the 2 years since I joined the site. The time seems to have flown by.
Do you think being a Gallery member has helped improve your photography?
Being self taught in the use of computers and all of my foray into the digital realm PhotographyBLOG and its members have been invaluable in helping me take better pictures and keep up with the rapid changes that happen on the digital front. When I started out I didn't have a clue. What's digital? I studied photography at Columbia of Chicago College so I wasn't a babe in the woods, but really, What's digital? So yes, being a Gallery member has helped me very much; in fact, the Gallery has been my main line of learning, my library. Last May I received considerable help with a vacation shot from some of the veterans who have helped me from the start and good opinions from others as well. I learned a new trick. That made my day. We, as photographers, need feedback to grow. One of the things that never occurred to me was that I would have an excellent record of my progress and an ideal way to have a base for finding an old file. Sometimes it is just easier to look in my gallery for the date I posted a particular image and I can narrow my search.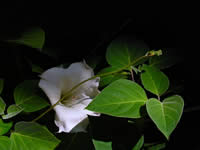 Plants are obviously your favourite topic - what is it that interests you so much?
There were many big changes in my life a few years ago one of which was buying my first home. I always wanted my own flower garden. So it happened that the good people at Dell gave me a free digital camera for dropping a bundle on their wares; well I was primed to take pictures. When I discovered macro, I was pumped. When I discovered the almost instant gratification of the digital format, I just went off! My artistic sensibilities took over me and I reveled in capturing images of the natural world, right in my backyard! Flowers, raindrops on their petals and leaves, the changing light, an occasional insect (which I thought of as urban wildlife). I became fascinated with translucent light especially but learned the best times of day to shoot and how to use diffused light and make good use of dappled light as well. I was in my own little slice of photographers heaven. I filled up a card and ran back to my computer to download. Great fun I'm still having today. Nature is the artist, what I do is show a little portion of its wonder and hope that I can present it to the world in my humble fashion in a way that makes the viewer wonder a little too.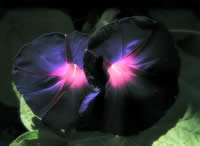 Have you sold any of your Gallery photographs? If so, what has been your biggest sale?
On the business side of things I am selling note cards for a charitable organization doing great work for kids with diabetes. It's a basketball camp where kids have fun while learning how to live healthily with their disease. For me it is a win-win situation. I gain the experience of dealing with the business aspect of photography, the printing and shipping, and get some excellent exposure and feedback. The money pays for the expenses and 20% goes to them. http://www.slamdunkkids.net/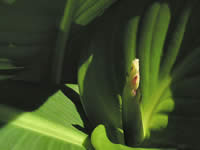 What kind of equipment do use now, and what did you start with?
I started with a Kodak Easyshare and am now using a Konica Minolta Z10 and A200. I'm still technically using point and shoot cameras but, as I see it, the A200 has all the bells and whistles the higher priced cameras have, I just can't change the lens. These are excellent starter cameras and were recommended by a Gallery member. I plan to keep shooting with these cameras for now, I still have a lot to learn before I go shopping for new equipment and you can bet I'll be checking with PhotographyBLOG to help me decide what's best for me next.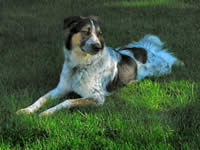 What is the one piece of advice that you would give to other budding photographers?
Besides taking lots of pictures everyday remember to share them. Join a photo-sharing site and get your stuff out there. The best sites are those that when members give criticism they offer advice on how to make your image better. You may have to be a little thick skinned but, in the long run, you'll learn and get comfortable with your photography. Most of all, have fun!
You can see more of Rangy Lil's photographs in this User Gallery.