A Day in the Life of a Tripod
An exclusive behind-the-scenes tour of the Manfrotto factory in Northern Italy, Europe
By Mark Goldstein
Leave a comment about this article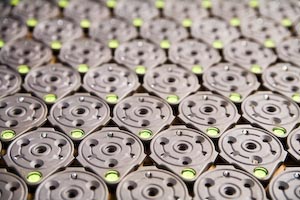 Tripods are not exactly the most exciting photography product that springs to mind. Dependable, yes. Very useful, certainly. Exciting? You'd probably think not, but a behind-the-scenes tour of Manfrotto's tripod factory in Feltre, Northern Italy proved to be a real eye-opener. As Manfrotto can't possibly allow every photographer into their factory, I'll do my best to show you around.
Manfrotto is the world's leading tripod brand. Owned by Vitec Group Plc since 1989, Manfrotto employs over 600 people in Italy and overseas, and its headquarters are in the beautiful region of Bassano del Grappa, Italy. Manfrotto supplies photographic and video camera supports, lighting supports and suspension equipment for professional photography, video, broadcast and cinematography.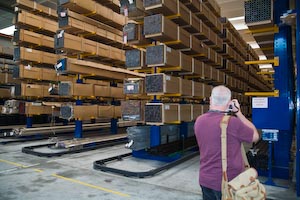 Vitec also own the Gitzo brand (since 1992), which is celebrating its 90th anniversary this year. Gitzo is a much more up-market product line that is made on the same site as the Manfrotto tripods. Gitzo was founded in France in 1917 by Arsène Gitzhoven, an inventor, with tripods introduced to their product range in the 1950's.
Gitzo and Manfrotto actually compete with each other in certain areas, with separate design and engineering teams allocated to each brand. Gitzo is positioned as the relatively low-volume, top-end product line, with more accurate quality control and manufacturing processes. Manfrotto's products are aimed at the mass-market, with much larger volumes and lower price points.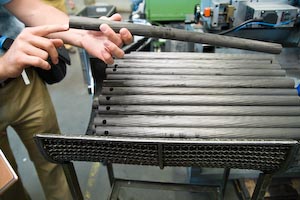 Almost the entire range of both Gitzo and Manfrotto products are hand-made in Italy. Only the budget Manfrotto Attitude tripods are now manufactured in China, so that they can compete with cheap Chinese exports. They use a slightly different tubing material to the rest of the range. Manfrotto's representatives stressed that even though production of the Attitude tripods takes place in China, the factory is supervised and run by Manfrotto to their usual high standards, and to the highest standards within China.
Some figures for you now. There are between 40-45,000 different components involved in the construction of a single Manfrotto tripod! Think about that the next time you use one. At the largest Manfrotto Feltre 1 factory, 1200 standard tripods, 150 professional tripods, 500 monopods and various tripod kits are assembled every day. It takes approximately 4-5 minutes to assemble a tripod from the various component parts. A brand new product typically takes around 10 months to progress from the drawing board to the finished article, but Manfrotto hopes to achieve a more aggressive 6 month cycle very soon.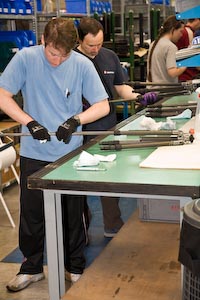 Cleaning of the aluminum, carbon and basalt tubes has surprisingly been one of the company's biggest challenges. It's very difficult to remove all of the oil and swarf that remains after the tubes have been cut to the right lengths. Until 6 months ago, tube cleaning was done by hand by a team of 20 dedicated workers! Now Manfrotto has invented some machinery that can perform the same task – it only took them 20 years to invent!
As well as camera and video tripods, Manfrotto are also heavily involved in making lighting supports, with over 3,500 products in their line-up. Extruded aluminum is used for tripods, and electro-welded tubing used exclusively for lighting stands.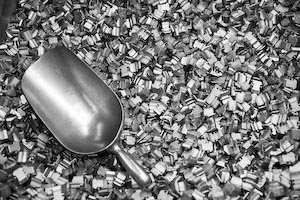 Vitec acquired Kata bags in 2005, and they gave us an action-packed demonstration of their unique camera bags. Kata are based in Israel and have a strong background in the Israeli military, using thermo-shield technology borrowed from the army in the design of their photography range. Kata are ranked number 2 in the video market, and 4 years ago they entered the much more competitive still camera market. Kata has recently licensed ten bags to National Geographic, with a more nostalgic styling and use of natural materials.
In summary, a day in the life of a tripod is a lot more involved than you might think! Virtually all Manfrotto and Gitzo tripods are hand-made in Italy, from the initial designs, tube-cutting, component manufacture and assembly, right through to being boxed up ready for dispatch to photography dealers. The emphasis is firmly on hand-made – buy any Manfrotto or Gitzo tripod, and you'll know that it's been lovingly assembled by a team of experts who have a long tradition in the exciting world of tripods.
Leave a comment about this article
Photo Gallery