Photography Events and Exhibitions July 2006
By Greer McNally
Leave a comment on this article
Presenting a new monthly roundup of all the must-see photography events and exhibitions around the world. Escape the World Cup football, tennis, cycling and multitude of other sporting events during July by visiting some of the following fantastic shows.
United Kingdom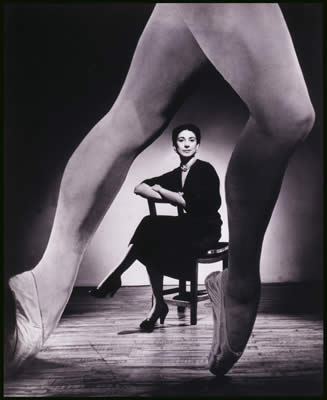 National Portrait Gallery
Angus McBean: Portraits
McBean made a major contribution to British photography through his continuing evolution as an artist. In this exhibition each facet of his personality comes to light from his early surrealistic leanings through his celebrity portrait work to his later incarnation as a music photographer of the Beatles.
5 July – 22 Oct
St Martin's Place
London WC2H 0HE
http://www.npg.org.uk
Atlas Gallery
Jerry Schatzenberg: Photographs
Timed to coincide with Schatzenberg's book published by Genesis, visitors get to delve into the musical world of Bob Dylan through the eyes of the photographer
5 July – 26 Aug
49 Dorset Street
London, W1U 7NF
http://www.altasgallery.com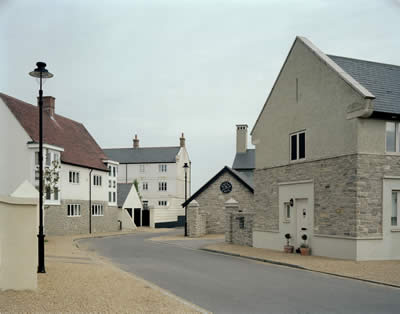 Photofusion
Steffi Klenz: Nonsuch
Klenz delves further into the theme of artificiality with this look at the "model" town of Poundbury. The images could be taken to simply represent the mix of rural and urban life until you realise that the town is empty.
2 June – 15 July
17a Electric Lane
London SW9 8LA
http://www.photofusion.org
National Museum of Photography, Film and Television
A Tale of Two Cities: Photographs of London and New York
This exhibition takes us back to the very beginning of photography in order to explore the differing narratives between two of the greatest cities in the world.
19 May – 24 Sept
Bradford, West Yorkshire BD1 1NQ
http://www.nmpft.org.uk/photography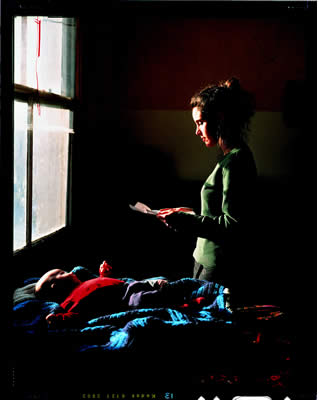 Graves Art Gallery
Tom Hunter: Living in Hell and Other Stories
6 May – 12 Aug
Hunter reconciles the classic with the contemporary with this series of images. Inspired by both the newspaper headlines and the paintings of the Old Masters he creates a world of darkness and light.
Surrey Street
Sheffield
S1 1XZ
http://www.sheffieldgalleries.org.uk
Stills Gallery
Hellen van Meene: New Works
Van Meene builds on her reputation for painterly portraits with this new collection taken over the last twelve months. Both beautiful and haunting, the images will stay with you long after you leave.
3 June – 15 July
Stills, 23 Cockburn St., Edinburgh, EH1 1BP
http://www.stills.org
Open Eye Gallery
Hellen van Meene: New Works
See Stills Gallery, Edinburgh
21 July – 2 Sept
28 – 32 Wood Street
Liverpool L1 4AQ
http://www.openeye.org.uk
IRELAND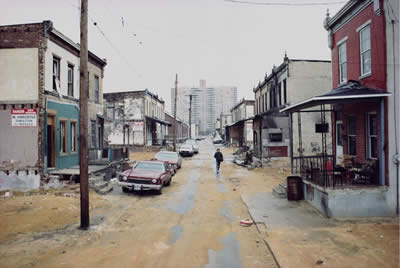 Gallery of Photography, Dublin
American Ruins: Camilo Jose Vergara
Sociologist and documentary photographer Vergara brings this, the first exhibition of his new work, to Europe. Chronicling the developments and destruction of America's inner cities his work serves as a social document of an evolving society.
30 June – 30 July
Meeting House Square, Temple Bar, Dublin 2, Ireland
http://www.irish-photography.com
USA
Stephen Cohen Gallery
Summer Skin
The hot summer sun is even affecting the photographic community this year, as this exhibition looks at the depiction of the nude in all its different guises through the history of photography. Artists featured include Diane Arbus, Robert Mapplethorpe and Ralph Gibson.
7 July – 26 Aug
7358 Beverly Boulevard
Los Angeles CA
90036
http://www.stephencohengallery.com
International Centre of Photography
Unknown Weegee and Paris: Eugene Atget and Christopher Rauschenberg
This double whammy running in tandem presents the photography lover with much to marvel at. For those looking for a walk on the dark side why not dip into the world of seedy crime photographer Weegee. Otherwise go French and compare Paris then and now thanks to two of its greatest chroniclers.
9 June – 27 Aug
1133 Avenue of the Americas at 43rd Street
New York, NY 10036
http://www.icp.org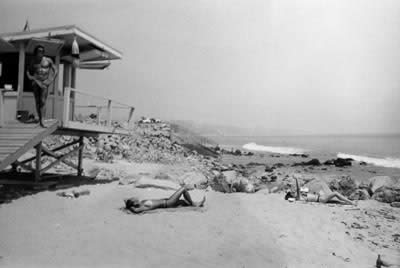 Zabriski Gallery
The Beach: Photographs by Callahan, Klein, Meyerowitz, Papageorge, Winogrand and others
A favourite for all in the summer is the beach. The Zabriski gallery examines that fascination through the eyes of some of its greatest photographers.
10 July – 9 September
41 East 57th Street
4th Floor
New York, NY 10022
http://www.zabriskigallery.com
Picture credit: Tod Papageorge, Malibu Beach, California, 1978, gelatin, silver print, 14 x 17 inches
Hasted Hunt Gallery
Close Up: Martin Schoeller
Nobody shoots a portrait like German photographer Martin Schoeller (though some have tried). His ability to strip away the artifice and reveal the person behind the celebrity mask has made him an individual in demand in a saturated market.
24 May – 1 Sept
529 West 20th Street, 3rd Floor
New York, New York 10011
http://www.hastedhunt.com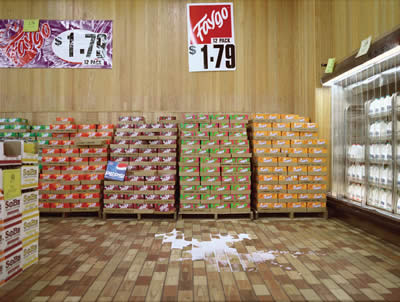 Robert Koch Gallery
Brian Ulrich
Tipping his hate squarely to the likes of Stephen Shore and Joel Meyerowitz, Brian Ulrich examines the far reaching eccentricities of American culture through his large scale colour images.
6 July – 2 September
49 Geary Street, 5th Floor
San Francisco, CA 94108
http://www.kochgallery.com
Picture credit: Kenosha, WI, 2003, Brian Ulrich, 2003, Courtesy Robert Koch Gallery
Boca Raton Museum of Art
Bill Brandt: a Retrospective
This international exhibition looking back over the great Bill Brandt's work, makes its way to Boca Raton this month. Visitors can experience the wide changes in the photographer's style from social documentary through to his later surreal leanings.
28 June – 27 Aug
501 Plaza Real, Mizner Park
Boca Raton, FL 33432
http://www.bocamuseum.org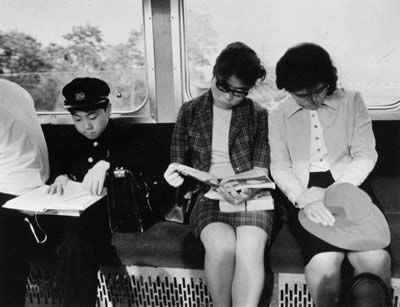 Museum of Contemporary Photography
Andre Kertesz: On Reading
He was a photographer that Capa, Brassai and Cartier-Bresson all cited as an influence, here Andre Kertesz's fascination with society's love of a good book is explored at length. Also on display will be In Sight, which brings together work by the likes of Alec Soth, Joel Sternfeld and Loretta Lux.
9 June – 5 Aug
Columbia College Chicago
600 South Michigan Avenue
Chicago IL 60605
http://www.mocp.org
Picture credit: Nara, 1968, Gelatin silver print, Estate of Andre Kertesz 2006, Courtesy Stephen Daiter Gallery
JAPAN
Taka Ishii Gallery, Tokyo
Naoya Hatakeyama : Zeche Westfalen I/II Ahlen
Hatakeyama records the final demise of an old coral mine town in Germany as it is finally raised to the ground and creates a nostalgic document of a time now gone.
24 June – 22 July
1-3-2-5F Kiyosumi, Koto-ku, Tokyo #135-0024 JAPAN
http://www.takaishiigallery.com
FRANCE
Les Rencontre Arles Photographie
This summer is packed with photography festivals, but this is one of the best. Curated by legend Raymond Depardon it takes over the Provence town with a series of exhibitions dotted around a number of venues both new and old. This year is particularly starry with Don McCullin curating an exhibit of Gilles Caron's work, and Robert Adams and David Burnett also on site
4 July – 17 September
Various venues in Arles, France
http://www.rencontres-arles.com
GERMANY
Kicken Gallery
F C Gundlach: Fashion
To celebrate the 80th birthday of this legendary fashion photography, Kicken have launched a retrospective of his career with special attention paid to his colour work of the sixties and seventies.
7 July – 8 Sept
Linienstrasse 15(courtyard)
10115 Berlin
http://www.kicken-gallery.com
ITALY
Forma: International Centre of Photography
Life: I Grandi Fotografi
Life Magazine's motto "to view life, to view the world" is harnessed to bring together the best of the magazine's immense archive. There are over 140 images on show by the likes of Bourke-White, Capa and Eisenstadt. Beware, if you go in you may never leave.
20 April – 3 Sept
Piazza Tito Lucrezio Caro 1
20136 Milan
http://www.formafoto.it/
SPAIN
Photo Espana
Madrid goes photography crazy as the Photo Espana festival draws to close at the end of the month. Track down the Ed Burtynsky show as part of the Mother Earth collection.
1 June – 23 July
Madrid, various venues
http://www.phedigital.com
AUSTRALIA
Stills Gallery
Polixeni Papapetrou
Evocative of the world of Lewis Carroll and Australia's own Picnic at Hanging Rock, Papapetrou explores the themes of identity and childhood in her work.
5 July – 12 Aug
36 Gosbell Street
Paddington NSW 2021
Australia
http://www.stillsgallery.com.au
If you think we've missed something that's worth a visit, let everyone know by leaving a comment here.