Canon EF 200-400mm f/4L IS USM Extender 1.4x Sample Images

We spend a day shooting aeroplanes with Andy Rouse to test the new Canon EF 200-400mm f/4L IS USM Extender 1.4x lens.
The Canon EF 200-400mm f/4L IS USM Extender 1.4x is a professional quality autofocus lens to fit Canon EOS cameras. It boasts all the top flight features such as a four-stop image stabiliser, weather sealing, magnesium alloy skeleton and a lens collar for direct attachment to the tripod. Arguably, the most interesting feature of the lens is the built-in 1.4x extender which pushes the 200-400mm focal length up to 280-560mm. In this hands-on review, we put the lens through its paces with some very fast planes.
Designed for professional photojournalism, wildlife or sports photography, the Canon EF 200-400mm f/4L IS USM Extender 1.4x is a lens that has a body almost as long as its name. It holds a number of exciting features such as the power focus for use in video, built-in extender and constant f/4 aperture. You may think that the f/4 aperture isn't all that good when the technology is available to have a f/2.8 aperture, such as what is seen on the 70-200mm f/2.8L USM. However, the f/4 aperture has a back-up plan in the form of a four-stop image stabilising system. That will easily cover you down to an equivalent speed that f/2.8 would give you. Plus you won't have the narrow focal plane that the wider aperture will produce.
That's a particularly useful feature when shooting model aircraft, which is what we were invited to do recently by Canon. So, along with a few other journalists, we visited Stow Maries aerodrome near Southend.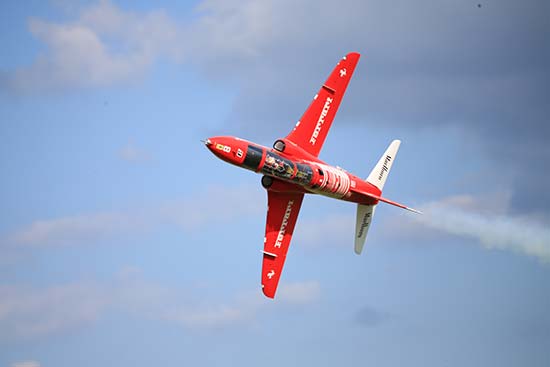 On the Canon website, the EF 200-400mm is listed as a lightweight lens. Let's get this straight, it's not, epecially when fitted to a body worthy of the image quality, such as the Canon EOS 1D X. After a few minutes, our arms were aching and we had to rest for a moment.
The lens does come with a lens collar for direct attachment to a tripod. This is useful for sports photographers who want to switch camera bodies, but use the same lens. It also makes the image more stable as it adjusts the centre of gravity to the middle of the lens. While we rested, we considered the weight of the lens and while we decided it wasn't a lens to be hand-held for any length of time, it would be even heavier if it wasn't for the magnesium alloy that made up the internal construction. Even with that, it still weighs 3620g.
The focusing system of the Canon EF 200-400mm f/4L IS USM Extender 1.4x is super-fast. It has to be to enjoy the teeth-rattling frame rate of a camera such as the 1D X. The AF motor is Ultra Sonic (USM) - naturally - and uses the ring type. If you don't know, there are two types of USM that Canon use. The standard version on lower class lenses is a micro-USM. Higher models use the ring-USM. This latter version allows you to adjust focusing manually without coming out of autofocus first. You can do it with the micro-USM but only after it's been specially adapted.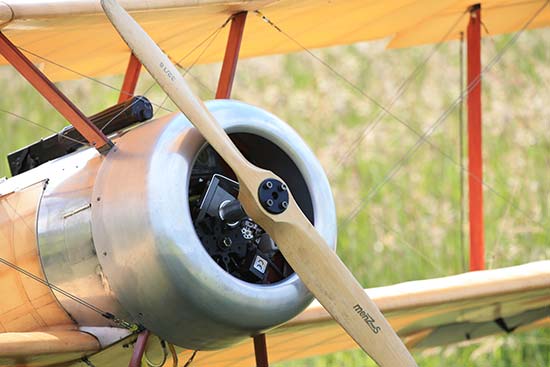 The Canon EF 200-400mm f/4L IS USM's built-in 1.4x extender sits at the rear lens element, where it would be if you attached it separately. It's operated by simply flicking a switch up or down. There's a large locking switch to knock into place and keep the extender either on or off without worrying whether it's going to move on its own.
While using the lens, we suffered under the weight of it.We missed plenty of shots and the focusing missed maybe one out of 6 shots. We have to take into account that these little objects are speeding through the air at 170mph and we were carrying around 5kg of weight and trying to pan with it. Hats off to this lens, though, it managed to get some cracking shots with pin-sharp precision and even famous wildlife photographer Andy Rouse - who'd come to give us some tips on shooting - was expecting some images to come out wrong.
There's no denying Canon have built a beauty of a lens with the new Canon EF 200-400mm f/4L IS USM Extender 1.4x. The focusing is fast, it works well with the high end DSLRs and the built quality is excellent. It's hard to mark it down anywhere except the weight and even then we're reluctant to do so, because if it was lighter, we'd think they'd skimped on quality.
Canon EF 200-400mm f/4L IS USM Extender 1.4x JPEG Images
Sample RAW Images
The Canon EOS 1D X enables users to capture RAW and JPEG format files. We've provided some Canon RAW (CR2) samples for you to download (thumbnail images shown below are not 100% representative).
Your Comments