Canon EOS 1D X Sample Images

We spend a day shooting aeroplanes with Andy Rouse to test the flagship Canon EOS 1D X DSLR camera.
On a glorious sunny day, Photography Blog ws invited to Stow Maries Aerodrome to test the Canon EOS 1D X full-frame DSLR camera. Featuring a dazzling array of technology such as an 18.1 megapixel full-frame CMOS sensor with gapless microlenses for ultimate light capture, a sensitivity range of ISO 100-51200 (extendible to 204800), 1080p FullHD, two DIGIC 5 processors, Dual card slots and an ethernet port for super fast downloads to a laptop, the EOS 1D X is currently the best specified DSLR in the Canon range.
Everyone knows the Canon numbering system, so if you're about to pick up a 1 series, you know it's going to be the best they can produce. After using a camera such as the 5D MkIII, or even the 7D, it's easy to think that they're heavy units built solidly. The weight of the Canon EOS 1D X is incredible at 1340g, but then it does have a magnesium alloy body cover.
Our visit to the aerodrome was principally to test the speed of the drive motor and the accuracy of the focusing system. You see, the 1D X has 61 AF points, with 41 f/4 cross type points including 5 dual cross type at f/2.8. The availability will vary depending on the lens you use.
There are various focusing modes for different shooting scenarios, but we were photographing aeroplanes, both real and model. To help us get the best shots, we were accompanied by none other than Wildlife and Landscape photographer Andy Rouse, who's by all means a bit of a model plane nut too.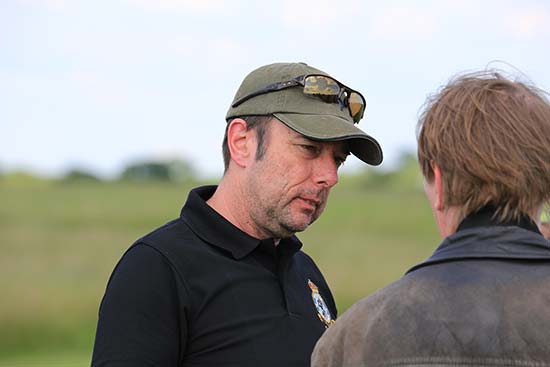 Before we started shooting, he gave us a run down on a few tips to shooting planes effectively, such as tracking the plane as you would a sports car or (in his case) a running animal "the trick is to predict where it will go next, but the focusing system on the 1D X is so accurate, I have full confidence in it when I'm shooting," he said, "although the planes will be a lot more predictable."
After a quick briefing, it was through the NAAFI and onto the grassy runway area to select our camera and lens. A tripod and gimbal head would have been a blessing with the camera. We were using it with the EF400mm f/4 DO IS USM and the EF200-400mm f/4L IS USM which has the built-in 1.4x extender. After a few minutes our arms ached but the Canon EOS 1D X was relentless. It chewed through our 16Gb card in a few minutes. We recorded in raw and JPEG Large but because of the 14fps that the dual processors can cope with (38 raw images or 180 JPEG), we rattled off hundreds of photos in just a few minutes.
Orders of what settings to use were shouted at us from Andy Rouse as the planes ducked and weaved through the air. The Canon EOS 1D X did a great job with the focusing system of keeping up with the planes and one thing we noticed was how intelligent it is. Once you lock onto subject, it keeps that area locked, even if it moves around the frame. That's ancient technology though, you say, but there's always an element of error. The 1D X managed to lock and keep it locked even as the strength in our arms failed and the camera was bouncing up and down in our desperation to keep it steady. It didn't matter if the plane was going left to right, right to left, up down or even coming straight at you.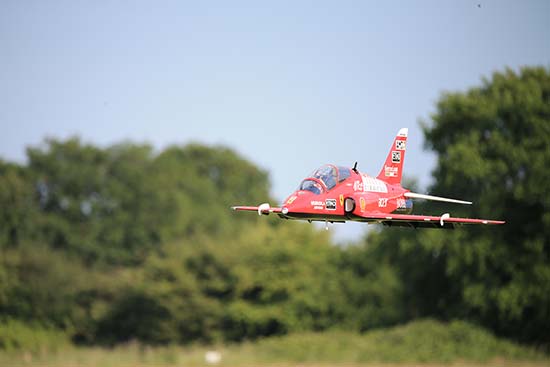 After thirty minutes of holding the Canon EOS 1D X up to the sky, our arms tired, so we switched to a 50mm f/2.5 macro that we'd brought along and walked around the aerodrome looking for other things to photograph. We took in the splendour of the war museum along with a couple of gentlemen in military regalia. But then we found the Ferrari. Colours are accurate and metering does a great job. Nothing less than what we'd expect from a flagship camera, though.
From our day with the Canon EOS 1D X DSLR, we can tell that it's a camera designed for high speed, high octane photography. The focusing and frame rate are astonishing together. However, the high resolution on a sensor that's designed for low light will also be great for landscape photographers wanting to take their time.
We're not surprised Andy Rouse is such a fan because the flexibility of speed and being able to take your time is perfect for the unpredictable world of wildlife photography. It's far too heavy to hand-hold for any given length of time but that's to be expected due to the amazing build quality.
What we like about the Canon EOS 1D X is that despite all this advanced tech, it's still like any other DSLR out there. It's been put on a pedestal as Canon's top of the range DSLR, but you can still pop a 50mm macro lens on the front and take amazing pictures of ladybirds.
Canon EOS 1D X JPEG Images
Sample RAW Images
"The Canon EOS 1D X enables users to capture RAW and JPEG format files. We've provided some Canon RAW (CR2) samples for you to download (thumbnail images shown below are not 100% representative).
Your Comments