Google Pixel 2 XL Sample Images
November 16, 2017
|
Mark Goldstein
|
Comment
|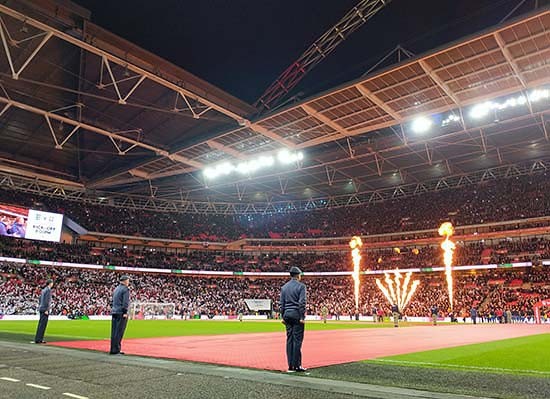 Ahead of our full review, here are some sample images taken with the new Google Pixel 2 XL flagship smartphone at the recent England vs Brazil international football match, played at Wembley Stadium, London on 14th November.
Google Pixel 2 XL is available on EE from the 15th November. EE is the exclusive direct UK network partner for Google Pixel 2 XL in the UK - www.ee.co.uk/pixel2xl. EE is the lead partner of Wembley Stadium, working to make Wembley the most connected stadium in the world.
A gallery of sample images taken with the Google Pixel 2 XL smartphone.
Google Pixel 2 XL JPEG Images
Your Comments