Olympus E-M5 Photos
March 5, 2012
|
Mark Goldstein
|
Comment
|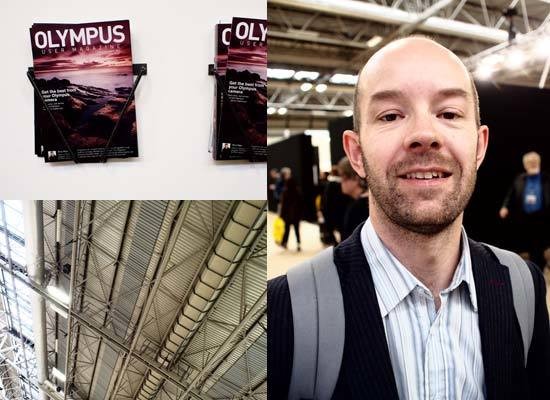 Here are 30 JPEG and 20 RAW photos taken with the new Olympus E-M5 compact system camera. Unlike our earlier samples, these photos were taken on an E-M5 with final production firmware, so we've been able to provide full-size JPEG and RAW files. They were shot indoors around the Olympus stand at the Focus on Imaging show, hardly the most photogenic of locations, so don't be too critical of the rather mundane subject matter.
A gallery of 30 JPEG photos and 20 RAW files taken with the Olympus E-M5.
Olympus E-M5 JPEG Images
Sample RAW Images
The Olympus E-M5 enables users to capture RAW and JPEG format files. We've provided some Olympus RAW (ORF) samples for you to download (thumbnail images shown below are not 100% representative).
Your Comments