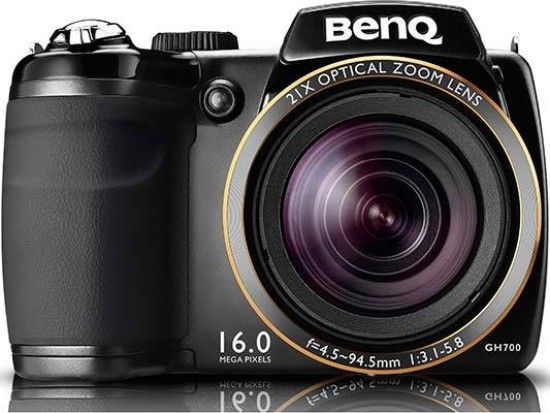 Conclusion
Paying just over £200 for a bridge camera with a decent zoom range stretching from 25mm to 525mm in 35mm film terms may seem like a fair deal on the face of it, and sure enough build quality is pretty good - it doesn't feel overly plastic-y like many budget models - even if the design and styling are a little uninspired and dare we say 'generic'.

Unfortunately you do get what you pay for and despite BenQ itself flagging up the fact that a Sony manufactured sensor is at the heart of the GH700, the results are rather hit and miss. We ended up with rather more soft images than we might have hoped - even in outdoor conditions that were seemingly bright enough to let the camera proudly strut its stuff - with images attempted towards the telephoto end suffering the most, although sharp-ish results are achievable if you're prepared to have a few goes at the same subject.

On paper - or on screen - the BenQ GH700 might seem like a very fair deal for those who won't overly scrutinize image quality, or aren't bothered about much in the way of manual control. But the fact is that paying just a bit more - for say a Fujifilm FinePix HS30, or even bagging a second hand HS10 - will be a much more sensible proposition over all. As the result of the above, the BenQ GH700 gets a 'not bad, but could be better' verdict from us.
Ratings (out of 5)
Design
3
Features
3
Ease-of-use
4
Image quality
3.5
Value for money
3