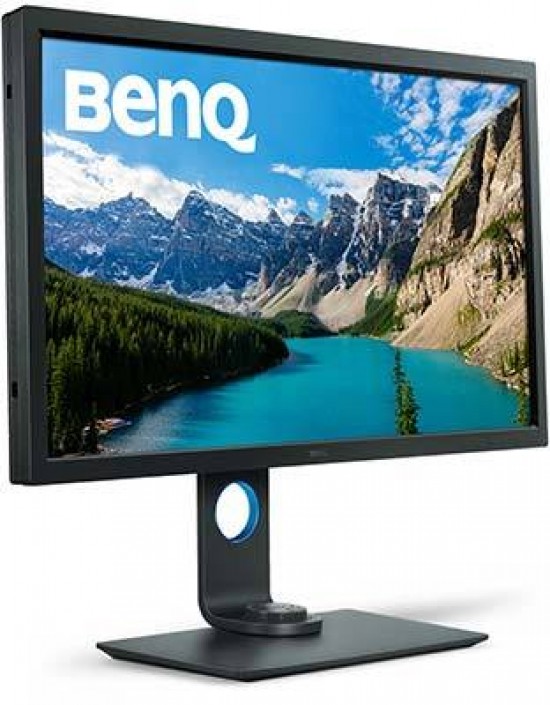 Colour Correction and Colour Grading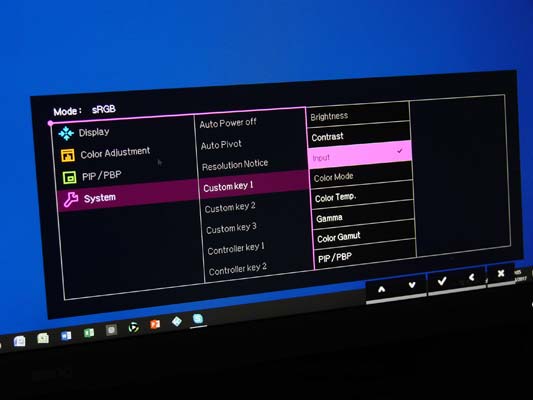 There is a difference in colour correction and colour grading. Colour Correction involves removing a colour cast in a scene or on skin tones. Both image and video editing applications offer several ways to correct colours including; RGB curves, Levels, Colour Balance, Colour corrector, three way colour corrector etc. as well as RAW convertors. For video work Colour Grading is the process whereby you add mood or a look to a production, this may be an overall blue to create a sombre feel or warm colour to create a happy look. A well calibrated and profiled monitor will enable you to achieve accurate colours for both video and stills.
Ease of Use
We found this large monitor a pleasure to work with, the display does full justice to both 4K video and high resolution photographs. Images and video display crisp detail throughout. The 31.5 inch screen does take up desk space and may be too big for comfortable close up viewing on a desk. BenQ offers a wall mounting bracket as an optional extra this could be a solution. Photographers who currently work with two monitors may find that a single 31.5 inch display is more than sufficient to view photos/videos and still have floating tool palettes open. My initial impression of the Hotkey puck was that it was a bit of a novelty, but during the review period I found I was using this more often than the OSD keys on the monitor, although I wasn't too keen on its placement under the screen. I hope that BenQ will develop a Bluetooth version for a future monitor product.
Conclusion
The BenQ SW320 is a well specified monitor with plenty of features for accurate colour correction and grading work that should satisfy any professional or keen amateur. For video work BenQ has provided both Rec 709 and DCI-P3 colour modes and is Technicolor certified.  For photo, 4K and Full-HD video editing this monitor produced outstandingly crisp images.
Pros
4K display
Superb colours
Puck OSD control
Large 32" display
USB 3.0 ports & SD card reader
Cons
No CompactFlash card reader
No support for older graphic cards using a DVi port
Monitor hood is awkward to assemble and fit
Headphone port located at rear of screen
Ratings (out of 5)
Design
4.5
Features
4.5
Ease-of-use
4.5
Value for money
5
Your Comments