Canon Digital IXUS 100 IS Review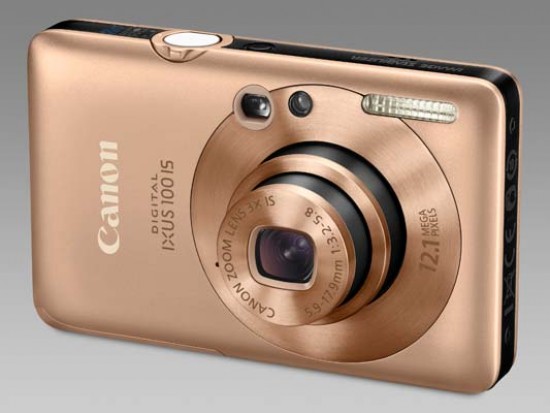 Conclusion
Those who choose the Canon Digital IXUS 100 IS as their travel companion of choice are obviously favouring portability (or fashion) above all else, but luckily the camera doesn't fall down on performance, and, given its diminutive dimensions, it's a surprise that there aren't more inherent compromises. For example, even though the operational buttons and controls are small, they never feel too small.

This camera then is rather inoffensive and rather lovely. Its asking price feels about right given its weight, build and sophisticated finish – with the choice of colours lending a dash of frivolity. The ability to shoot HD video clips (if, sadly, not quite full HD) also pushes ahead of the 640x480 pixel pack and ticks another of the latest 'must have' boxes. You'll have to supply your own dedicated HDMI cable of course, plus removable media in the shape of an SD or SDHC card, but the latter are now thankfully two-a-penny.

In summary then, the camera is pleasingly responsive, intuitive to use for anyone who has handled a Canon IXUS before and, being small enough to slip into a shirt top pocket is the kind of camera you'll carry with you anywhere and everywhere. The result? A greater likelihood of taking that winning shot. It all adds up to a Photography Blog Recommended award for the Canon Digital IXUS 100 IS.
Ratings (out of 5)
Design
5
Features
4
Ease-of-use
4
Image quality
4
Value for money
3.5