Canon Digital IXUS 210 Review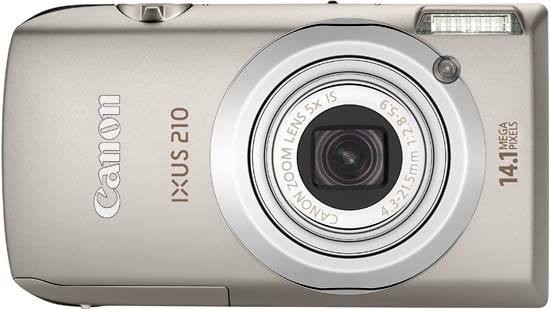 Conclusion
Despite the Canon IXUS 210's undeniably slick touch-screen interface, £349.00 / $329 is a lot of money for what is at heart a point and shoot camera, especially for one that only delivers average image quality.

The IXUS 210 is fun and surprisingly intuitive to use given its almost complete reliance on the well-thought-out touch-screen control system, although we missed the quicker-to-use hybrid approach of its predecessor model. The ability to focus on your subject simply by tapping the gorgeous 3.5 inch screen in the right place is mind-blowingly simple to use, while the clever ability to tap the sides of the camera to scroll through your images is more for show than being genuinely useful. You really have to like the touch screen system as there's no other way to operate the ISUX 210, so it's definitely one to try before you buy.

In addition to the larger screen and move to total touch operation, the other big change from the previous model is the rather inevitable increase to 14 megapixels. This is a lot of pixels to squeeze onto the tiny sensor, and while image quality isn't noticeably worse than the IXUS 200, it isn't noticeably any better either, something of a problem as neither camera's photos are anything to shout about. Noise is all too quickly apparent at ISO 200, with the faster settings deteriorating rapidly, chromatic aberrations are well-controlled but still present, images are soft are the default setting, and there's obvious barrel distortion at the 24mm wide-angle focal length.

Ultimately there's a price to pay for the Canon Digital IXUS 210's advanced touch-screen operation in the form of so-so images, measured rather than quick operation, and a price-tag that could buy you an entry-level DSLR. If you must have a touch-screen camera then the IXUS 210 should definitely be on your short list, but for us there's just too much style and not enough substance.
Ratings (out of 5)
Design
4
Features
3.5
Ease-of-use
3.5
Image quality
3
Value for money
3