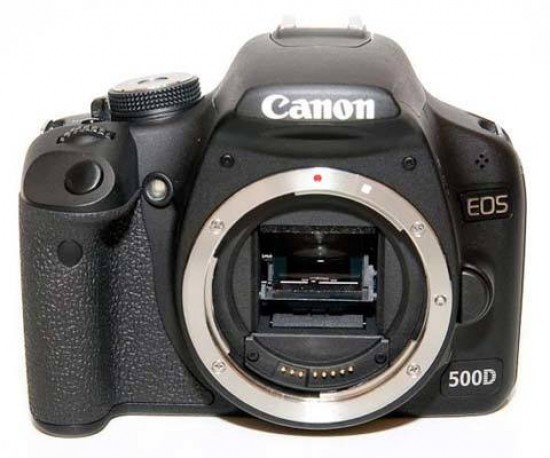 Conclusion
With the addition of full HD video, a greatly-expanded ISO range and a fantastically high-res LCD screen, the new Canon EOS 500D / Digital Rebel T1i has graduated to the ranks of mid-range, prosumer DSLR. Add an increased price-tag of $799.99 / £869.99, and this can no longer be considered an entry-level model, with a feature set and cost that in many ways equals and even surpasses the higher-in-the-range EOS 50D model. The 500D's handling certainly isn't as good, with a body that's still a little too small for average to large-sized hands, but for many people the inclusion of full HD video will more than compensate for that.

Trickling all the way down from the professional 5D Mark II, the inclusion of HD video is sure to guarantee lots additional sales for the 500D, although how many of those people will still be regularly using it after the initial excitement has died down remains to be seen. Just like the 5D Mark II, video recording on the EOS 500D is not the most user-friendly experience, with no handy one-touch recording, painfully slow autofocus that can't keep up with the action, inability to change the aperture or shutter speed, and the inherent handling quirks of the DSLR format. It also loses the external microphone socket of the 5D Mark II, relying on the under-powered built-in microphone instead. If you want to regularly capture successful home movies, you'd be better off with a dedicated video camera instead.

Improvements to the Canon EOS 500D / Digital Rebel T1i still image quality are much more successful, offering an amazing combination of high-resolution images with low-light performance. The new 15 megapixel CMOS sensor and expanded ISO range thankfully haven't compromised image quality in any way, quite the opposite in fact. There's virtually no visible noise at all from ISO 100 all the way up to ISO 1600, with even the three faster settings of 3200-12800 producing perfectly usable images. Quite amazing for this class of camera. Equally worth of praise is the new 920,000 dot LCD screen, which really brings your images alive and is great for showing them off to friends and family.

So in summary, the new Canon EOS 500D / Digital Rebel T1i is a much-improved DSLR camera that's easily worthy of our Highly Recommended award. It doesn't quite merit our full 5-star rating due to the combination of its high recommended retail price and quirky video mode, but the 500D is still one of the best mid-range DSLRs around.
Ratings (out of 5)
Design
4.5
Features
5
Ease-of-use
4.5
Image quality
5
Value for money
4