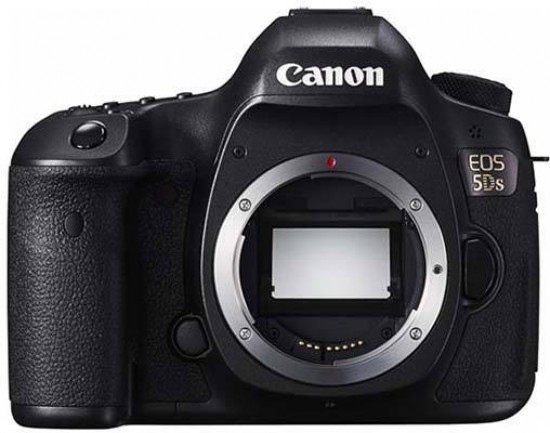 Conclusion
The Canon EOS 5Ds combines the proven design of the popular 5D Mark III with jaw-dropping image quality from the new 50.6 megapixel sensor. Slow continuous shooting speeds and a limited ISO range by modern standards means that the 5Ds certainly isn't suited to every photographic situation, with the venerable 5D Mark III and the EOS 7D Mk II being better all-rounders, while the huge file sizes and sheer level of detail demand that you use the best post-processing setup and the latest "L-series" lenses to do justice to the camera. The sheer level of detail that can obtained from the 5Ds and a high-quality lens like the EF 70-200mm f/2.8L IS II USM is difficult to ignore once you've experienced it, though, so if you can commit both financially and in terms of time to the Canon EOS 5Ds, we'd whole-heartedly recommend it.
The design of the Canon EOS 5Ds is so similar to the 5D MK III that it's difficult to tell the two cameras apart, a good thing in our book as the latter camera's control layout was already well-refined. The Canon EOS 5Ds has inherited some extra design features from the EOS 7D Mk II which make it the best designed 5-series camera to date. We would have liked to have seen a flip-out LCD screen incorporated, though, especially with the Canon EOS 5Ds' increased focus on life as a studio or landscape camera, and the lack of wi-fi connectivity is surprising too.
While the 50.6 megapixel sensor is capable of delivering the highest image quality from any Canon EOS camera to date in terms of out-and-out resolution, it does limit it versatility, with the 5fps burst shooting rate not proving fast enough for sports/action/wildlife photography, and the expanded ISO range of 50-12,800 limiting what the camera can do in more testing low-light situations. And as we've discovered after shooting thousands of images with the 5Ds and a variety of older and newer lenses, only the latest and greatest lenses together with careful technique are good enough to get the absolute best out of that 50 megapixel sensor.
Launching at the same price as the EOS 5D Mk III did 3 years ago, the Canon EOS 5Ds seems fair value, although anyone not already locked into the Canon system should take a long hard look at the Nikon D810 and the eye-catching Sony A7R II before parting with their £2999.99/€3999.99/$3699.00. Also, if you want even more detail than the 5Ds provides, there's the 5DS R model which costs a little more and additionally includes a low-pass cancellation filter.
Ratings (out of 5)
Design
4.5
Features
4.5
Ease-of-use
4.5
Image quality
5
Value for money
4