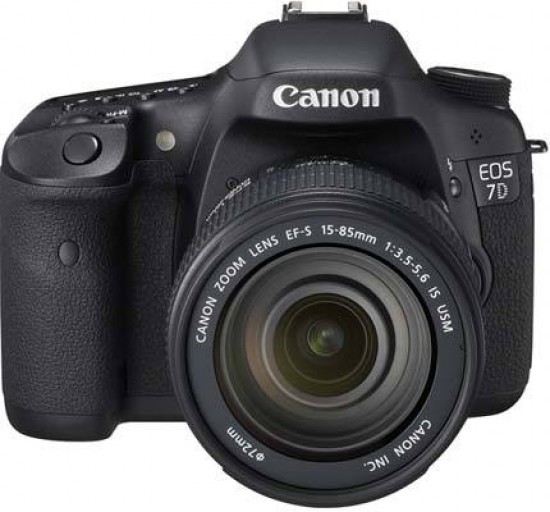 Conclusion
When the Canon EOS 7D was announced at the beginning of September 2009, many people instantly dismissed it because of the lack of a full-frame sensor. On closer inspection, that seems to be their loss, as the 7D is a fantastic APS-C DSLR that only narrowly misses out on our highest 5 Star / Essential award.

Outwardly very similar to the 5D Mark II, the Canon 7D is not just a clone with a smaller sensor in both size and megapixels. Indeed, it has several new features and technologies that are unique to the EOS system, and which will no doubt find their way onto future cameras in the range. Chief amongst these is the excellent auto-focus, with a faster and more accurate 19-point system and a number of significant new options that will particularly appeal to action and macro shooters. The metering system, processing and operation times, optical viewfinder and flash system have all been upgraded too, making the EOS 7D one of the most well-specified Canon DSLR to date.

Importantly Canon haven't forgotten image quality either. You may think that bumping the megapixel count to 18 on such a comparatively small sensor would only degrade the resulting photos, but thankfully you'd be wrong. The new 18 megapixel CMOS sensor and expanded ISO range produce virtually no visible noise at all from ISO 100 all the way up to ISO 1600, with even the three faster settings of 3200-12800 producing perfectly usable images. All other image quality aspects are up to Canon's usual high standards, so top marks go to the 7D in this department.

The only real fly in the ointment is the official recommended retail price, particularly in the UK. £1699 / €1999 / $1699 body-only is starting to step on the toes of the 5D Mark II, which lacks some of the newer innovations and weather-sealing, but does offer that coveted 21 megapixel full-frame sensor and even better ISO performance. The launch price may drop in the next couple of months, but for the moment the 5D Mark II gets our vote. That's not to detract in any way from the EOS 7D - this really is a break-through camera that advances the EOS system as a whole.
Ratings (out of 5)
Design
4.5
Features
5
Ease-of-use
4.5
Image quality
5
Value for money
4