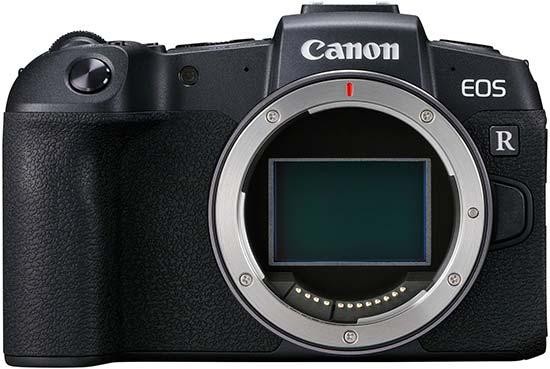 Conclusion
The new Canon EOS RP certainly isn't the best full-frame mirrorless camera in terms of features, performance or image quality, but it is crucially the cheapest, and it offers more than enough to justify its modest asking price.
While Canon fans might have preferred a new pro-level model to rival the likes of the Sony A7R III, Nikon Z7 and Panasonic Lumix S1R, the entry-level EOS RP shouldn't be overlooked in a year that has already seen a wealth of new cameras launched. The EOS RP provides a logical and affordable upgrade path for owners of Canon's vast selection of APS-C DSLRs who are looking to step-up to full-frame, but who don't need the complexity or expense of cameras like the EOS R, Sony A7 III and Nikon Z6.
Sure, Canon have cut more than a few corners to hit the aggressive price point that the EOS RP enters the market at. These include reusing the same sensor technology as the now aging EOS 6D Mark II DSLR, implementing a lower resolution LCD screen and electronic viewfinder than those seen on the EOS R, featuring an even worse 4K video mode than the EOS R offered, pedestrian 4fps burst shooting with continuous AF, and rather mediocre 250-shot battery life.
On the other hand, the EOS RP is surprisingly well-built, with the same level as weather-proofing as the popular EOS 80D DSLR, makes more logical design decisions, most notably the removal of the M-Fn bar and the addition of a dedicated shooting mode dial, and has a great 1080p video mode. It also offers fantastic auto-focusing, USB charging and Bluetooth connectivity, all in a very compact and lightweight chassis. And in some ways, the EOS RP even manages to outperform its big brother, the EOS R, most notably by offering Eye AF in both AF-S and AF-C focusing modes, and incorporating Focus Stacking for the first time on any Canon camera.
Lens selection is one area where the EOS RP makes less sense for a prospective buyer, currently at least. It's not well suited to the majority of RF lenses that have been released so far, or the ones on the RF lens roadmap, which are all large and heavy and really require that pro-level body that we mentioned earlier. The RF 35mm F1.8 is a good match, and a great lens, but you'll need to consider using Canon's EF lens range via the supplied adapter, at least until Canon start to fill their RF range with smaller, more affordable options. Thankfully, Canon offer the best adapter in the business - using EF lenses on the new EOS R and RP cameras is just as good an experience as using them on EOS DSLRs.
Ultimately, the new EOS RP camera adds up to a lot more than the sum of its parts, offering full-frame mirrorless image quality at an APS-C price point. While it's far from being the most technologically advanced camera ever released, Canon's cunning repackaging of existing tech in a logical design for its target audience could make it one of the best-selling. Pro users will have to wait for the next Canon R model, but prosumers who are interested in what full-frame cameras can offer without having to break the bank should certainly take a long, hard look at the new Canon EOS RP.
Ratings (out of 5)
Design
4
Features
3.5
Ease-of-use
4
Image quality
4
Value for money
5