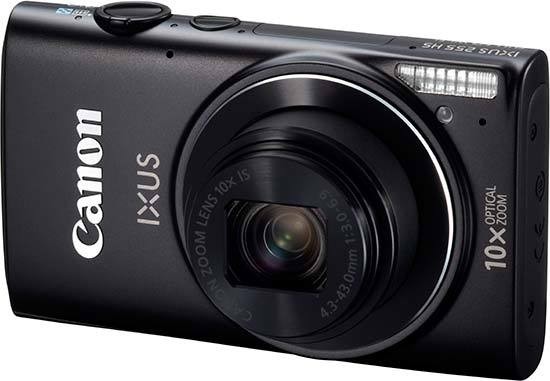 Image Quality
All pictures were taken at full resolution unless otherwise stated. A JPEG recorded at superfine quality produces images with wildly varying sizes. We recorded images between 2.8Mb to just under 5Mb in size. Typically, knocking down to Normal compression roughly halves the file size which means more information is lost.
Noise
Choose ISO 80 for all your shots and you'll see that noise isn't a problem with the Canon IXUS 255 HS. Lines are sharp and clear while dark shadowy areas are colour-free. The same can be said for ISO 100 although it's only knocking it up a third of a stop. Typically, a camera will start to show signs of weakness at ISO 200. However, the IXUS 255 HS shows no signs of letting any colour noise destroy it's pretty pictures and works hard at this setting to retain the same quality that we see at ISO 80. If we were to be hyper-critical, then when viewing the images at full magnification, it's possible to see faint blobs of colour  at ISO 400. However, unless you're going to print very big, it's unlikely that you'll view the pictures at that size, so it won't be noticeable. It gets slightly worse at ISO 800, but the results are still very impressive.
It's worth noting that the point of focus is on the top extending bellows arm of the folding camera we used as the subject. The lens is out of focus, not breaking down in edge detail. The sharpness of the arm is just as good at ISO 800 as it is at ISO 80. It's lost some of it's gleam, but what do you expect at ISO 800. We actually expected a lot worse than what the Canon IXUS 255 HS is giving to us. The darker areas of the bellows and shadows start to get noticeable noise on them at around ISO 1600. The fuzziness of focusing is getting worse by the pixellation of noise. Edges are still sharp in mid and highlight areas. At ISO 3200 noise starts to take over, but still when viewed at normal viewing size, they look great. It's not until you zoom in 100% that you can see the degradation.
ISO 6400 is a massive shift in image quality with coloured blobs of noise showing up in random areas, not just shadows. Noise reduction software has desaturated the colours to try and nip it out but it's still quite strong. It's easy to get lost in the disappointment of getting noise. We need to keep in mind that this is a tiny sensor on a digital compact camera and the setting we're looking at is ISO 6400. The results from this are equal to ISO 800 on other similarly priced cameras.
| | |
| --- | --- |
| ISO 80 (100% Crop) | ISO 100 (100% Crop) |
| | |
|   |   |
| ISO 200 (100% Crop) | ISO 400 (100% Crop) |
| | |
|   |   |
| ISO 800 (100% Crop) | ISO 1600 (100% Crop) |
| | |
|   |   |
| ISO 3200 (100% Crop) | ISO 6400 (100% Crop) |
| | |
|   |   |
Sharpening
The Canon IXUS 255 HS is adequately low in noise to see a benefit from sharpening in an editing suite such as Adobe Photoshop.
| | |
| --- | --- |
| Original (100% Crop) | Sharpened (100% Crop) |
| | |
|   |   |
| | |
Focal Range
The Canon IXUS 255 HS has a 10x optical zoom. It's a 4.3–43mm lens, but we always go on the 35mm equivalent focal length which is 24-240mm. There's a degree of barrel distortion at wide-angle – which is to be expected –  but that disappears when zooming out. There's no pincushion at full zoom.
| | |
| --- | --- |
| 24mm | 240mm |
| | |
Chromatic Aberrations
Chromatic aberration is handled very well on the Canon IXUS 255 HS. We only found evidence of it on the macro test shot which has a lot of lens distortion to it because of the close focusing and wide-angle lens setting. In real-life situations, chroma doesn't seem to be something you'll have a problem with.
Chromatic Aberrations 1 (100% Crop)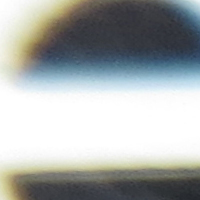 Macro
The close focusing of the Canon IXUS 255 HS is 1cm from the front of the lens. However, with enough patience, it's possible to creep the subject slightly closer. At that stage as we said in the chroma section, there's a lot of lens distortion with sharpness falling off quite near the centre of the frame.
| | |
| --- | --- |
| Macro | Macro (100% Crop) |
| | |
Flash
The Canon IXUS 255 HS suffers from some vignetting at wide-angle and using flash doesn't get rid of this. It does steady the light, making it more directional to the centre of the frame. At full zoom, the light has lost the vignette and it seems that using flash or not, you get a well exposed image.
| | |
| --- | --- |
| Flash Off - Wide Angle (24mm) | Flash On - Wide Angle (24mm) |
| | |
|   |   |
| Flash Off - Telephoto (240mm) | Flash On - Telephoto (240mm) |
| | |
Red-eye is turned on or off in the Main menu. However we didn't get any red-eye whether it was on or off. It means that the flash has been positioned enough distance away from the lens to obviate the issue.
| | |
| --- | --- |
| Flash On | Flash On (100% Crop) |
| | |
|   |   |
| Red-eye Correction | Red-eye Correction (100% Crop) |
| | |
Night
The Canon IXUS 255 HS has been fitted with a Long exposure mode. This means you get to control the amount of time that the camera exposes for. It affords you so much more flexibility that there's no need to use the program mode. We used ISO Auto mode to compare the shutter speeds and Program mode used a higher ISO setting to keep the shutter speed up. Because the Long exposure assumes you're using a tripod, it knocks the ISO down to avoid noise.
| | |
| --- | --- |
| Night Program | Night Program (100% Crop) |
| | |
|   |   |
| Night Long Exposure | Night Long Exposure (100% Crop) |
| | |