Canon PowerShot A3400 IS Review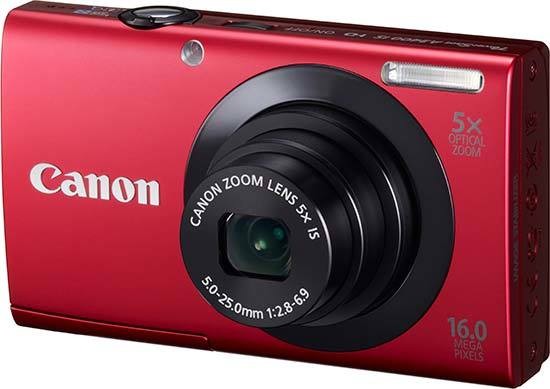 Conclusion
We enjoyed using the Canon PowerShot A3400 IS. Its diminutive size meant we could just slip it in a pocket when we weren't using it and not worry about it getting in the way. The screen is nice and bright but we think it makes pictures look a bit nicer than they are on a computer screen so keep an eye out for that. We had no trouble with the buttons because of their larger size so photographers with big hands should maybe take a look at this camera, with the touch-screen LCD providing a genuinely useful alternative. We think there's room for a slightly larger zoom but looking at the specification for the Canon PowerShot A4000 IS there's little difference between the two cameras except the zoom so it looks like that's the deciding factor Canon have opted for instead of the zoom.

That's pretty refreshing and certainly a welcome sign that the pixel race is over. What we like about the A3400 IS though - and call us nerdy - is the metal tripod bush. It's so nice to see one on a low end camera because cameras with this are like chicken's teeth. It's a shame that the battery compartment door is so flimsy because it really brings the camera down.

Image quality from the A3400 IS is great. Colours are punchy and bold. Primary colours aren't too saturated and don't overwhelm the rest of the picture. Softer colours and subtle hues are recorded sympathetically and skin tones are natural. Noise is handled well at lower settings and thanks to a decent noise reduction system, it doesn't get too out of control. We like the wisdom that Canon have not included an ISO 3200 setting because it would have ruined the images at that setting.

At just £120, the Canon PowerShot A3400 IS is a great little camera. There are areas that could be better such as the battery door and small zoom but there are reasons for it and to keep the price low, there has to be some sacrifices somewhere. This is a nice little compact to hide away in a pocket while you go for a day out or on holiday. It goes unnoticed until it's needed and takes cracking pictures when it's needed. We weren't blessed with the best weather during the test, but when the sun did shine and we got outside, the pictures the camera produced are lovely. Even on the dullest of days, we got pictures we're happy with. If you're looking for an attractive little compact at a reasonable price with good picture quality and build then take a closer look at the Canon PowerShot A3400 IS.
Ratings (out of 5)
Design
4.5
Features
4
Ease-of-use
4.5
Image quality
4.5
Value for money
4.5