Canon PowerShot A4000 IS Review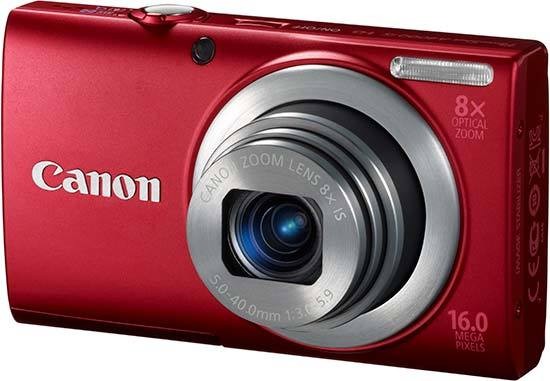 Conclusion
We got a lot of pleasure from the little Canon PowerShot A4000 IS. It's a digital compact that works well as a day tripper camera - something to throw in a bag pocket or slip in a coat before setting out with the family. The wide-angle lens will help capture those vistas while the 8x optical zoom should provide adequate coverage to afford you the luxury of not having to walk places. The menu has always been easy to use on a Canon digital compact camera and the A4000 IS is no different. The buttons are firm and precise and the only thing we would like to see is a touch-screen, although that would inevitably increase the asking price.

We love the build quality of the A4000 IS. It's a metal casing with colour coded buttons, except for the shutter release button and the lens. We would've preferred to see these colour coded too but you can't have everything. The metal tripod bush is a big surprise - but a welcome one. It suggests the camera is of a higher calibre but the build quality is let down in places such as the flimsy battery door and rubber USB port cover. While we applaud the use of a cover on the USB port, both of the lids are difficult to get open.

The pictures we got from the A4000 IS are very good. We received the A4000 IS in the middle of one of the wettest and gloomy Aprils in the UK's history, so the first sunny day we got was when we shot. The camera handled complex light well as well as strong colours. Primaries aren't too over saturated, subtle colours are accurate and skin tones are realistic. What we do have to grumble over is the dynamic range. It's not very good on the A4000 IS. That's where i-Contrast comes in and it's worth using if you have a lot of shadow and sky in the same shot, especially on a bright day.

For £140, the A4000 IS is a great little camera. It's positioned at a price point that, if you lose it or break it, it doesn't matter too much. But the great thing is all the features you get for the money. This is a camera that will suit a family down to the ground. It will capture great pictures of the kids (just don't use the continuous shooting mode), will fit nicely into a small bag for carrying around and accepts SDXC cards for larger storage capacities. This means you can keep shooting and not worry about filling the card up. If this sounds like you, then take a look at the excellent new Canon PowerShot A4000 IS.
Ratings (out of 5)
Design
4
Features
4
Ease-of-use
4.5
Image quality
4.5
Value for money
4.5