Canon PowerShot G1 X Review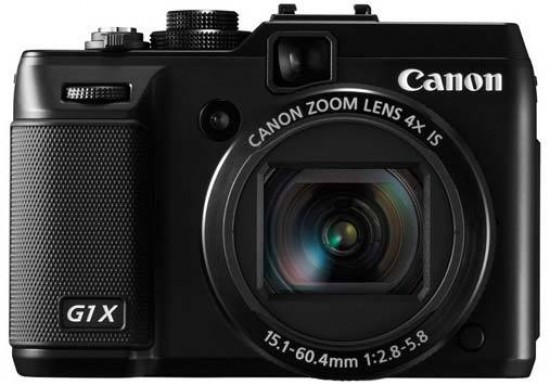 Conclusion
The Canon Powershot G1 X is a very difficult camera to pigeon-hole. Compared to other premium compact cameras, it's much bigger and heavier but has a much larger image sensor that delivers better images with more depth of field. Compared to a compact system camera, it offers a similar sized image sensor and body but doesn't have interchangeable lenses. Compared to a DSLR, it's much smaller with still respectable image quality, but it's not as responsive and again you can't change the lens. The G1 X is a physically large compact with a fixed zoom lens and image quality that rivals many (but not all) compact system cameras - if that description suits your needs, then the G1 X is just about worth its rather high £699 / €799 / $799.99 price-tag.

Taken on its own merits, there's little wrong with the G1 X and lots to like. Anyone that's already familiar with the Canon G-series will quickly feel at home with this new model, while those new to the system will find the plethora of external controls a real boon to their creativity. We did miss the G12's ISO dial, replaced on the G1 X by a less satisfactory ISO button and a subsequent delve into the menu system, but otherwise the user interface is customisable and extremely polished.

Likewise the G1 X's image quality is outstanding for a compact camera (with the exception of macro shooting), understandable given the large sensor that lies at its heart. If you've ever wanted DSLR-like pictures from a fixed-lens camera, then look no further than the G1 X. Sure, it can't match a DSLR or an APS-C equipped compact system camera at the higher ISO speeds, but ISO 100-1600 is eminently usable with 3200 as a backup, not something that you can say about many compacts. This performance also importantly matches Micro Four Thirds compact system cameras, making the G1 X a real challenger to the systems from Olympus and Panasonic in terms of image quality.

So if you want an all-in-one fixed-lens camera that offers a tried and trusted user interface, excellent image quality, full HD video and a versatile screen, the Canon Powershot G1 X is easy to recommend. Whether it offers enough to justify its high price tag compared to cameras with bigger sensors or interchangeable lenses is entirely up to you.
Ratings (out of 5)
Design
4.5
Features
4.5
Ease-of-use
4.5
Image quality
5
Value for money
3.5