Canon PowerShot S110 Review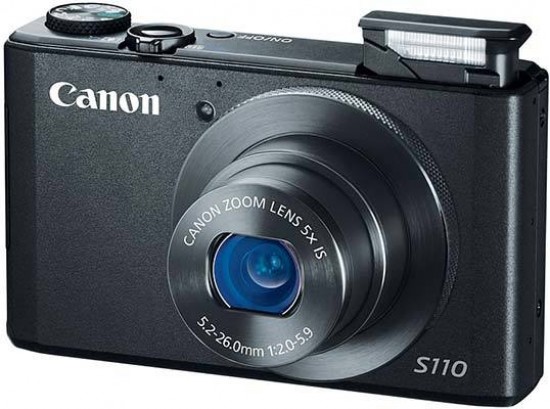 Conclusion
The Canon PowerShot S110 may look a lot like its predecessor, but faster auto-focusing, a touchscreen LCD, expanded ISO range and built-in wi-fi all add up to make this a more well-rounded proposition than the S100 that it replaces. Image quality is essentially the same though, despite the new sensor, the useful hand-grip has been inexplicably removed, the battery life is still pretty shocking, GPS is now only available via pairing with a smartphone, and the price remains sky-high.

Image quality remains excellent, with a perfectly usable ISO range of 80-1600 and fast f/2.0 maximum aperture, albeit only at the wide-angle lens setting, making the S110 very well-suited to low-light, hand-held photography. It's also possible to capture the blurred backgrounds and sharp subject that most compacts struggle to achieve, while the 5x zoom offers a longer reach than some rivals, albeit with a somewhat inevitable increase in the maximum aperture to a rather slow f/5.9 at 120mm. Full 1080p video with continuous auto-focusing, stereo sound and full use of the zoom is the icing on the imaging cake.

The price of the S110 is an eye-watering £429.00 / $449.99. As with its predecessor, while some will question such the cost for what is after all a mere compact camera, for many the S110 will make perfect sense both economically and logically - it's still the smallest camera on the market to offer such a wide array of DSLR-like features and excellent image quality to match, topped off by a refined user interface that is a pleasure to use. A year is a long time in the world of cameras, though, and we feel that the S110 has been overtaken by the Sony Cyber-shot RX100, a slightly bigger model with a much larger sensor that delivers even better results. Still, if you want one of the smallest premium compacts around, then the new Canon PowerShot S110 certainly fits the bill.
Ratings (out of 5)
Design
4.5
Features
5
Ease-of-use
4.5
Image quality
4.5
Value for money
4