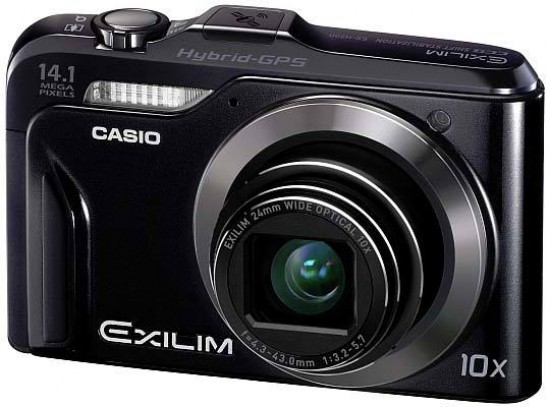 Conclusion
As with most big zoom compacts claiming to be all in one solutions, the pluses surrounding the Casio EX-H20G - extended creative options due to that broader focal range - outweigh the negative of slightly wider physical dimensions. And it's worth recalling that just a couple of years back you would have to buy an enthusiast-targeted bridge model to get anything like the lens reach offered here. Advantages over the EX-H15 here most notably include the GPS functionality (and HDMI output), though many may feel they can do without that for day-to-day use and plump for the slightly cheaper camera instead.

It's a shame that the obvious mechanical buzz of the zoom lens making its adjustments has necessitated the lens barrel being frozen in place when video recording commences. This is in itself much noisier in operation than on competing models, and is one of the few black marks against Casio's travel zoom Exilim, the other being the slightly sluggish powering up and down, again in comparison with rivals.

That broad focal range, high resolution and a decent battery life do however ensure that the Casio EX-H20G should be on the list of anyone looking for an able travel companion that can return decent results with the minimum of fuss and prior knowledge. As we noted when summing up its EX-H15 sibling, it may not be the prettiest device out there, but it's practical. Just make sure you shop around to get a good price as there's a premium being paid for the GPS facility.
Ratings (out of 5)
Design
3.5
Features
4.5
Ease-of-use
4
Image quality
3.5
Value for money
3