Fujifilm FinePix F300EXR Review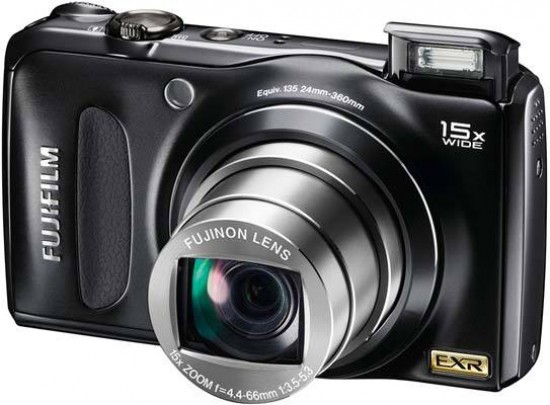 Conclusion
The Fujifilm Finepix F300EXR may command a premium price but, in return, it looks great, is very well constructed and, noisy zoom aside, handles like a dream. Shame then that its image quality was not quite as stunning as its showy exterior or rear review screen seemed to suggest in the field. The flash automatically popping up when you turn the camera on, rather than just when you've actually selected to use a flash mode, is also annoying, though like a partner's annoying habit it's a quirk that you gradually find yourself putting up with over time.

As regards that price, a price point of £299 would feel much fairer for this class of camera, and, indeed, at the time of writing the nation's biggest e-tailer was advertising the F300EXR for £280. A price drop of £50 therefore mollifies some of our earlier grumbles.

Ultimately then with the Fujifilm Finepix F300EXR you're getting quite a lot of power in your pocket in terms of an extensive feature set, and, even if phase detection auto focus plus EXR sensor don't quite for us live up to the hype, the advantage of a 15x optical zoom in opening up a wealth of fast framing possibilities cannot be underestimated. It's not perfect in every respect but then no point and shoot camera ever is.
Ratings (out of 5)
Design
4
Features
4.5
Ease-of-use
4
Image quality
4
Value for money
4