Fujifilm FinePix F900EXR Review
January 7, 2014
|
Matt Grayson
|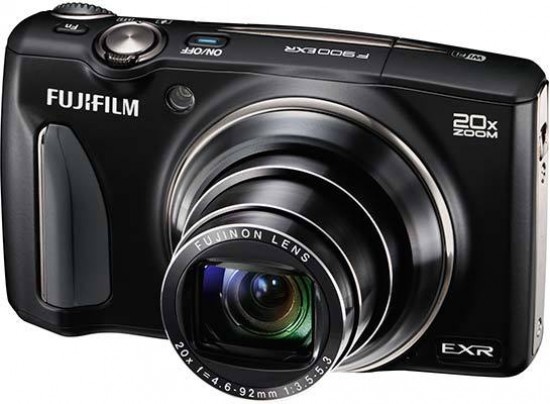 Conclusion
The Fujifilm FinePix F900 EXR is a lovely camera to use. It's easy to understand, the menus – while large and thorough – are simple to navigate, although are prone to a little jargon. The build quality of the camera is excellent. It's solid in the hands, but light enough for one hand shooting. We like the design aesthetic of certain areas, such as the tilted command dial and the inclined video record button. The pop-up flash contributes nicely to the design and also means that a larger unit can be used as it's not limited to the amount of space available on the front of the Fujifilm FinePix F900 EXR. We also like the inclusion of the metal tripod bush, the wheel on the back and our only gripe is a small thing; it's the flimsy covers for the battery door and USB port. They don't become a camera of this build quality. The lens is also a good one as it doesn't have too much problem with chroma and the images we got were always sharp.
The Fujifilm FinePix F900 EXR is ultra fast with a start up time of 1.6sec but it can get annoying when it starts to try and focus as it takes a while to move through the entire range. It's entirely plausible that it's faster than other cameras, but because of the speed it works at normally, we're being spoiled and going through the focus range seems longer.
Image quality is a mixed bag. We got very sharp images at low ISO on the test shots. However, get out in the real world and it's a different story. The Fujifilm FinePix F900 EXR does try to select the lowest ISO it can to improve image quality, but you're only going to get ISO 100 when there's a lot of sky in the shot or it's being helped with the flash or a bright light.
The Fujifilm FinePix F900 EXR costs around £250 and it's tough to think about whether it's worth it or not. The features and build quality are all what you'd expect for the money and the speed and lens quality are a big bonus. But the image quality is still lacking. It's not bad picture quality, it's more what we'd expect from a cheaper camera. Colours are nice, metering works well with complex light and focusing is sharp. But we get too much noise at too low a setting.
The best thing to do is to get into an independent camera shop, take a look at the Fujifilm FinePix F900 EXR and try it out. If you're not going to pixel peep at the pictures, you will probably be happy with the results. We like the camera and would recommend it to anyone looking for something with straight forward auto modes and manual modes to learn photography with.
Ratings (out of 5)
Design
4.5
Features
4
Ease-of-use
4
Image quality
3.5
Value for money
3.5