Fujifilm FinePix HS30EXR Review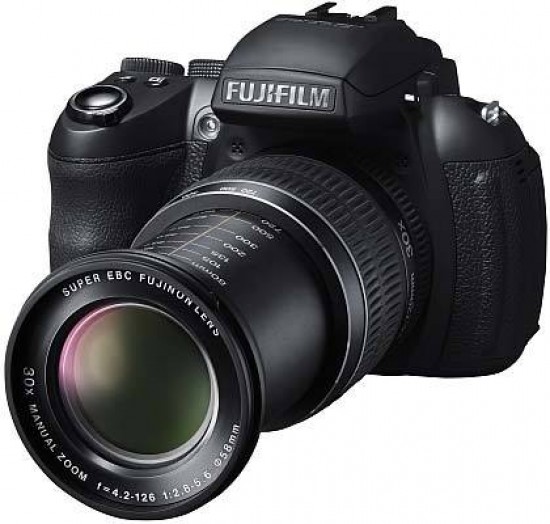 Conclusion
The Fujifilm FinePix HS30EXR super-zoom camera is a rather modest upgrade of its predecessor, but it does address some of the main problems that afflicted the HS20EXR, most notably the incredibly long image processing speeds for RAW files and continuous shooting. You could argue that these issues shouldn't have been present in the HS20 at all, but at least Fujifilm have addressed them in this latest iteration, along with adding a much improved electronic viewfinder, better image quality and greatly extended battery life.

As the HS30EXR is so similar to last year's HS20, it offers the same main benefit of being a real all-in-one alternative to a DSLR,. with no need to buy or change lenses thanks to the 30x optic, which is remarkably distortion-free and admirably fast at either end. The manual zoom and focus rings further reinforce that DSLR feeling, as do the external flash hotshoe, command dials, tilting LCD screen, full range of manual shooting modes and RAW format support. Full 1080p movie recording with stereo sound is the icing on the cake, making the HS30 a viable replacement for your video camera too.

While the HS30EXR does produce better image quality than its predecessor, with the 16 megapixel EXR sensor offering an extensive ISO range up to 12,800, fast continuous shooting speeds, slow-motion movies and the useful EXR modes, it's still no match for the company's flagship bridge camera, the X-S1, or for some of its similarly priced rivals. The X-S1 doesn't exhibit noise until ISO 800, whereas the HS30EXR begins to show it at ISO 400 - only you can decide if the former camera is worth paying the substantial price premium for.

On the subject of price, £439 / $499 is undoubtedly a lot to pay for a compact camera with a small image sensor. On the other hand the Fujifilm FinePix HS30EXR is a very full-featured and now responsive camera that delivers appealing pictures, particularly in more helpful lighting conditions. It definitely fits the bill as a great all-rounder and a real alternative to a DSLR, just so long as you don't expect DSLR-like image quality.
Ratings (out of 5)
Design
4.5
Features
5
Ease-of-use
4.5
Image quality
4
Value for money
4