Fujifilm FinePix S1600 Review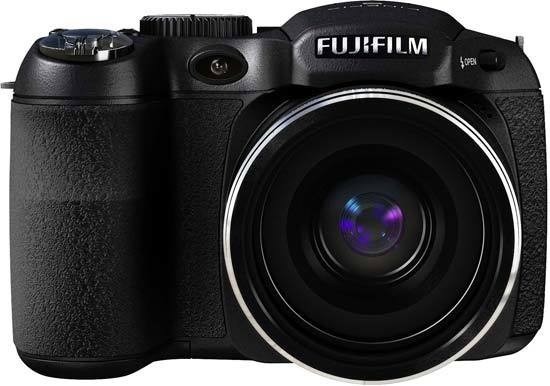 Conclusion
Less than £150 / $200 is a complete steal for a super-zoom camera that offers virtually all the functionality of its big brother, the S2500HD. The only proviso is that more compact travel models, such as the Samsung WB650, now also offer a 15x zoom.

The Fujifilm FinePix S1600 takes the title of being the cheapest super-zoom camera that we've ever reviewed, quickly supplanting the S1800 model, yet it's by no means just a cheerful option, offering virtually all the functionality of its big brother, the S2500HD, at an even keener price. The only real differences are the lack of an HDMI port and a shorter 15x zoom, which are hardly deal-breakers when you consider the £60 price difference between the two.

As with the S1800 and S2500HD, Fujifilm have improved four key areas since last year's S1500 model - the rather inevitable megapixel rise from 10 to 12, a larger 3 inch screen, new HD movie mode and a larger 15x zoom. 15x doesn't sound like much when there are a couple of 30x cameras now on the market, but in reality the 28-420mm focal range is more versatile than most people will ever need. Likewise the HD video mode may not be full 1080p quality, but the 720p mode is more than adequate, albeit without the built-in HDMI port that the S2500HD additionally offers.

Image quality, although not the best in class, is also up to scratch, with a usable ISO range of 64-400 with 800 as a backup, not too much unwanted purple-fringing, an effective image stabilisation system, and good exposures in most situations. Only the rather obvious barrel distortion and visible softness towards the edges at wide-angle settings detract from what is otherwise a solid performance. Other caveats include only two available aperture settings, an all-plastic though not flimsy construction, somewhat misleading burst mode settings, and a rather low-resolution EVF and LCD.

So the Fujifilm S1600 may be the cheapest of the new S-series super-zooms for 2010, but that doesn't mean it's only worth considering based on price alone - on the contrary, the S1600 is a much more capable and appealing camera than its budget price tag would initially suggest.
Ratings (out of 5)
Design
4
Features
3.5
Ease-of-use
4
Image quality
4
Value for money
5