Fujifilm FinePix S200EXR Review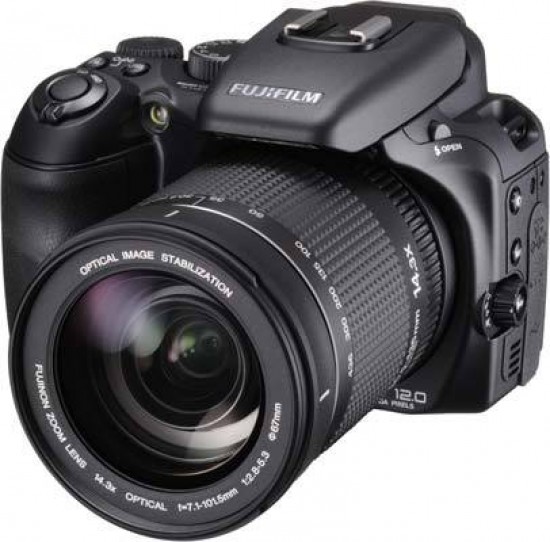 Conclusion
The FinePix S200EXR builds on the successful design of the previous S100FS with the logical addition of Fujifilm's exciting EXR technology, although we miss the tiltable LCD screen and slightly wider-angle lens of its predecessor.

The S200EXR is one of the best bridge-style cameras that we've reviewed, with the manual zoom and focus rings almost replicating a true DSLR experience. If you want the handling of a DSLR but can't stomach the expense of buying extra lenses or the bulk of a comparable system, then the S200EXR is almost the perfect match. It's certainly not the most portable super-zoom around, but that just adds to the general feeling of excellent build quality and well-thought-out design. As with the virtually identical S100FS, the design and layout can't really be faulted, save for that slightly stiff and tricky to turn control for switching between metering modes at the rear, and the larger but less flexible LCD display. Important improvements from the previous model include extended battery life, much faster processing times particularly for RAW images, and the ability to shoot RAW and JPEGs at the same time, although the lack of HD movies is a disappointment.

All of our previous lavish praise about Fujifilm's EXR mode applies equally to the S200EXR - it is as effective in practice as it is revolutionary in principle. The D-Range Priority (DR) mode in particular is literally a real eye-opener, recording much greater dynamic range and preserving more detail in the shadows and highlights than either the S200EXR's own high-resolution mode, or any other compact camera that we've reviewed. The EXR - High ISO & Low Noise mode is admittedly less successful, producing slightly less noisy images at each equivalent setting than Resolution Priority mode, but this is tempered somewhat by the latter mode's excellent results from ISO 100-800, a much more versatile and usable range than most compacts offer. In essence the Fujifilm FinePix S200EXR takes both high-resolution photos with relatively little noise at the ISO speeds that you'll use most often, plus the added bonus of smaller 6 megapixel images with dynamic range to die for. Even if you can't decide between the different modes, the camera does a great job of picking the right one for almost every situation that you'll encounter.

In summary the Fujifilm FinePix S200EXR brings the EXR success story to a new audience, offering a compelling combination of excellent image quality and handling at a more affordable price than before.
Ratings (out of 5)
Design
5
Features
4.5
Ease-of-use
4
Image quality
4.5
Value for money
4.5