Fujifilm FinePix S2800HD Review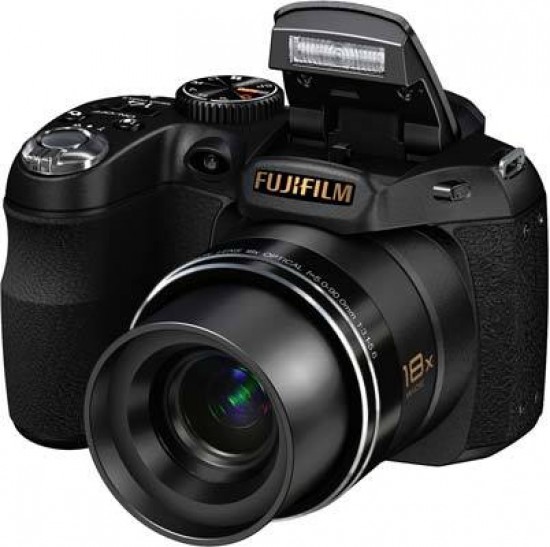 Conclusion
It looks like a mini DSLR, but don't expect DSLR-picture quality or performance from the Fujifilm FinePix S2800HD and you won't be disappointed. And, although not slow by any means we generally found the S2800HD a bit sluggish on occasion in comparison with the streamlined performance of the usually more expensive bridge or superzoom models.

Of course, the advantage here is a particularly low price, so it would be unfair of us to expect or even ask for perfection. And, OK, so it's tricky to achieve a critically sharp JPEG image at maximum telephoto and there is a slight fisheye effect at maximum wideangle, but superzooms costing twice as much have these and more issues, like this Fujifilm needing a couple of attempts - re-composing the frame and trying to maintain a steady grip - to produce a result you'd actually want to keep.

In summation, as a small yet reasonably sophisticated camera this DSLR-styled superzoom gets a better than expected verdict from us. All in all you can't argue with the S2800HD's value, even if picture quality could be better/sharper/more colour rich, operation could be more streamlined, and auto focus when shooting video could be a little quicker to respond to alterations in framing.

But none of us live in a perfect world. So if you need a broader than average focal range, but only possess a small pot of cash, the Fujifilm FinePix S2800HD would be the sensible choice for an all-encompassing yet reasonably compact super zoom.
Ratings (out of 5)
Design
4
Features
4
Ease-of-use
4
Image quality
3.5
Value for money
4.5