Fujifilm FinePix S4000 Review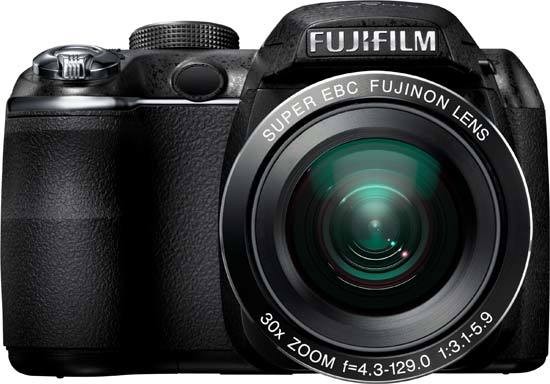 Conclusion
What Fujifilm have developed in the FinePix S4000 is a decent superzoom camera for a budget price. The 30x optical zoom means that you can reach subjects that are too far away for the majority of cameras, even other superzooms. The style fo the camera is attractive, it's styled nicely and has a good enough build quality. There's always the age old debate about AA batteries versus lithium ion and while it's still fairly relevant, it's less so these days. The Duracell batteries that we got in the box was enough to last the duration of the test and there are lithium rechargeable versions of AA batteries these days.

The camera has a good feel to it thanks to a nice design. The chunky grip allows for holding it in one hand and even shooting that way too. We like how the buttons and switches fall to hand but we still maintain that for the additional cost, it would have been better to use the lens barrel as a zoom ring for superior manual control instead of the stepped version on the shutter release.

Picture quality is good when viewed at a normal distance or seen on a standard size photograph but when they're zoomed into, it has an effect we can only describe as painted. If you can put up with this then the colours are recorded very nicely and there's a decent amount of detail too. We're unsure why the sensor performs like this and it makes us wish that they could put the EXR sensor in all their cameras.

Style and features wise, the Fujifilm FinePix S4000 is suitable for photographers who have experience of a DSLR or those who want to experience everything a DSLR can do for them without the cost or weight. Image wise, take a look at the sample pictures in the review and decide for yourself whether you like what the Fujifilm can do for you. We don't really like it but things like this can be subjective.
Ratings (out of 5)
Design
3.5
Features
3.5
Ease-of-use
4
Image quality
3
Value for money
4