Fujifilm FinePix SL1000 Review
March 5, 2013
|
Matt Grayson
|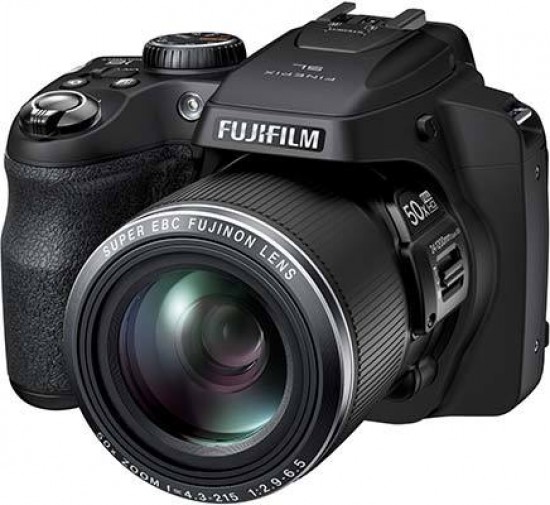 Conclusion
Used in the right circumstances, the Fujifilm FinePix SL1000 is a lovely camera to work with. The 50x optical zoom has to be seen to be believed, it really is quite extraordinary. But the great thing about the zoom is that Fujifilm haven't simply been pottering about in the R&D lab, discovered an amazing way to put a huge zoom in a camera and done it. No, they've also made sure that the image stabiliser will be able to cope with it and they've put it on a camera with some features that work brilliantly with it.

In fact, all the Fujifilm FinePix SL1000's features work well with one another and although the start up time is still nearly a second faster than a typical digital compact, we still have our reservations over the spring loaded power switch. It's not 100% reliable and sometimes needs either a second flick or needs to be held for longer until the camera starts up.

The rest of the build quality is good, the buttons are firm and responsive and the dial clicks nicely into place. The screen on the back is bright and while the EVF is good for shooting, it's not easy to navigate a menu with a camera up to your eye. We like the idea of the eye sensor, but found it to be a little bit too responsive. Often we'd have the camera on live display on the screen, go to press a button and the screen would switch off because it thought you were moving the camera to your face.

Despite our reservations about the noise, the image quality is very good. Taking pictures at low ISO will produce very high quality results.. The images are well exposed, sharp and colourful. The digital filters and effects are fun to use, such as Toy camera and Selective colour.

At £334 the Fujifilm FinePix SL1000 is not a cheap compact camera. However, the 50x optical zoom is currently untouched and that's worth a premium. If you're a photographer of many disciplines, enjoying a variety of styles, then this is the camera for you. Likewise if you're wanting to learn about the art of photography, the extra features will help you get there such as the external flash and RAW recording. Additionally, if you really can't cope without knowing what a sparrow 500ft away had for lunch, then you definitely need the new Fujifilm FinePix SL1000.
Ratings (out of 5)
Design
4
Features
4.5
Ease-of-use
4
Image quality
4
Value for money
3.5