Fujifilm FinePix SL240 Review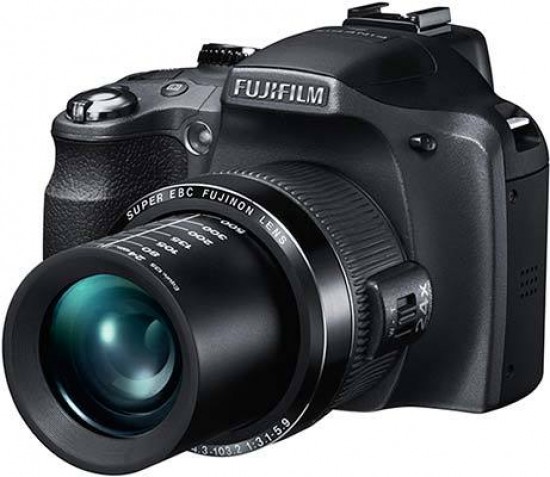 Conclusion
The Fujifilm FinePix SL240 is a pleasing camera to take pictures with. The controls are nicely laid out and the buttons being slightly larger are easier to use. The additions of a hot-shoe and zoom switch on the lens barrel are welcome ones, they will be very useful to a beginner photographer who wants to experiment with flash. The downside to the zoom switches are that the zoom is stepped and not smooth. To get this, the camera needs to have a zoom ring that has to be physically moved.

The build quality of the Fujifilm FinePix SL240 is good although it's a shame there's not more metal on show. Still, you can't have everything and this is a sub-£150 camera. The buttons and switches are solidly made and there's no creaking in the chassis. There's a certain amount of play in the lens - especially at full zoom - but that's to be expected.

Keeping the ISO low will ensure good quality images. If you can avoid it, don't go over ISO 200 and you should be ok. However, the lens isn't the brightest, so the lack of light will give problems when shooting at low ISO unless you're in very bright light. Colours are good and the images we got were sharp enough. Metering works well in most conditions but it does struggle a bit with complex light conditions.

For the price, the Fujifilm FinePix SL240 is a great camera. If you're on the lookout for a bridge camera then you could do worse than this. The type of photographer that will benefit from this camera is either someone that likes to get out to photograph landscapes and wildlife or a newcomer that wants to try messing around with flash. The only downside we can see is the lack of digital filters. They're very popular at the moment - especially with younger photographers. Maybe they're still too expensive to put on a camera of this classification. The Film Simulation modes have been around for around 4-5 years now and filters such as Toy camera and Miniature are still all the rage.

Still, for a camera at this price, it's pretty good. So if you're looking for a long zoom bridge camera with good image quality and an absence of noise at low ISOs then take a look at the Fujifilm FinePix SL240.
Ratings (out of 5)
Design
4
Features
3.5
Ease-of-use
4
Image quality
3.5
Value for money
4