Fujifilm FinePix SL300 Review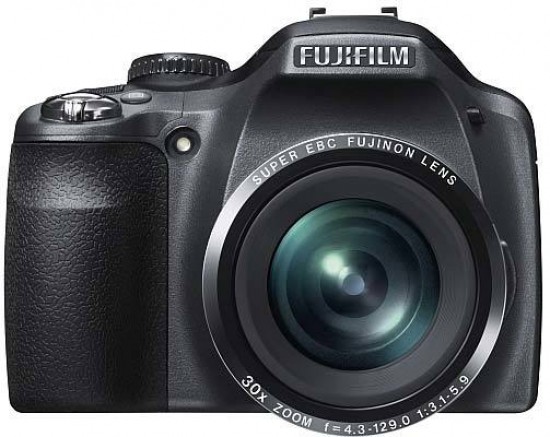 Conclusion
On paper the Fujifilm FinePix SL300 has a lot going for it, especially considering the asking price. The 30x optical zoom means that you can reach subjects that are too far away for the majority of cameras, even other superzooms, and the camera looks good and is built to a decent standard. Image quality isn't up to scratch, though, looking more like a painting when viewed at 100% magnification, and we missed the physical zoom and focus rings that the more up-market HS30EXR and HS20EXR models offer. Still, if you really want a big zoom camera that looks and kind of feels like a DSLR, the SL300 certainly fits the bill.

Picture quality is good when viewed at a normal distance or seen on a standard size print but when they're zoomed into, it has an effect we can only describe as painted. If you can put up with this then the colours are recorded very nicely and there's a decent amount of detail too. We're unsure why the sensor performs like this and it makes us wish that Fujifilm could put the EXR sensor in all their cameras.

The SL300 is more responsive than the S4000 model that sits below it in Fujifilm's extensive bridge camera range, with a faster start-up time and snappy auto-focus speed. It does still suffer from slight shutter-lag, though, and the AF system often struggles to focus at all in low-light conditions. The decision to move to a lithium-ion battery rather than Fujifilm's usual AAs replaces convenience with longevity, although you'll still need an extra battery for longer shoots.

Style and features wise, the Fujifilm FinePix SL300 is ideal for photographers who have experience of a DSLR or those who want to experience everything a DSLR can do for them without the added cost or weight. Image quality wise, take a look at the sample pictures in our review and decide for yourself whether you like what the Fujifilm can do for you before buying.
Ratings (out of 5)
Design
3.5
Features
4
Ease-of-use
4
Image quality
3
Value for money
4